World's largest bounce house inflates at Florida State Fairgrounds
TAMPA, Fla. - You only have to be a kid at heart to enjoy the Guinness World Records-certified attraction that just inflated at the Florida State Fairgrounds. 
The Big Bounce America tour travels around the world and brings four massive inflatable attractions, one of which has been named the world's largest bounce house, measuring 16,000 square feet.
Also in town are the newly added Sport Slam customized bounce arena, a 900-foot obstacle course named The Giant, and a space-themed bounce wonderland called airSPACE.
At night, the bounce house turns into a dance floor with lights and a DJ. The event runs from March 10-12 at the Florida State Fairgrounds, 4800 U.S. 301, Tampa.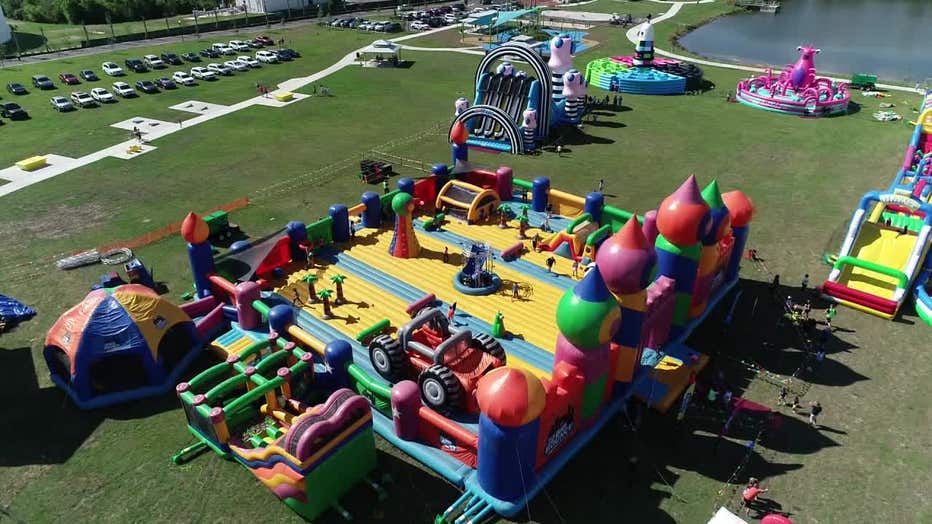 For information and tickets, visit https://thebigbounceamerica.com/family/tickets/tampa/.