WWII veterans help Dunedin teen record living history
DUNEDIN, Fla. - A Bay Area 13-year-old is hoping to get his peers interested in World War II while documenting living history. 
Eighth-grader Isaac Shindore is recording interviews with WWII veterans on his cell phone. 
"It was just such a major point in human history," said Shindore. "I would watch interviews of World War II veterans. and you know, I think it would be so cool to meet these guys because they're the closest thing to being there. They were the ones who were there."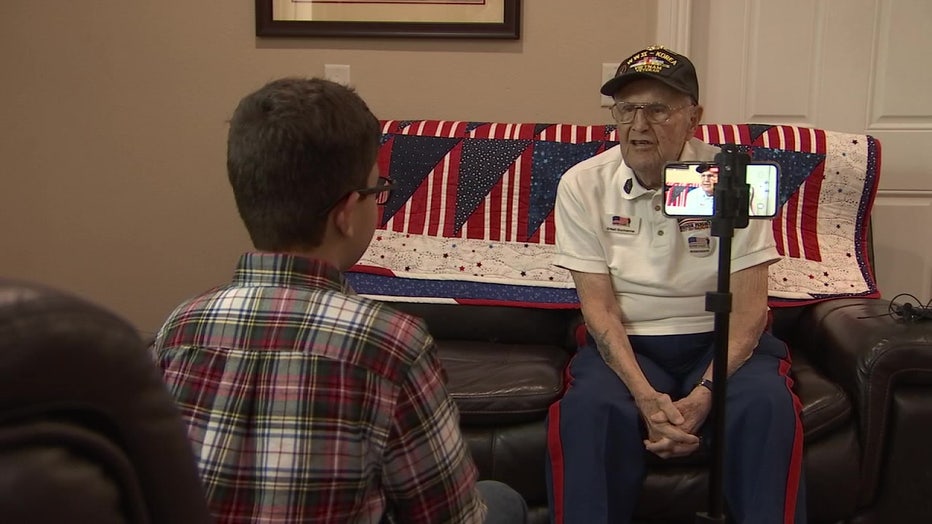 Isaac Shindore interviewing WWII vet. 
Shindore is learning some important lessons.
"The resiliency, because after the war, after all that horror, they came back and they still worked and they worked hard jobs," said Shindore.
READ: Veterans, first responders bond over bowling while scoring big for Bay Area charities
He's curious about their day-to-day life during their military service.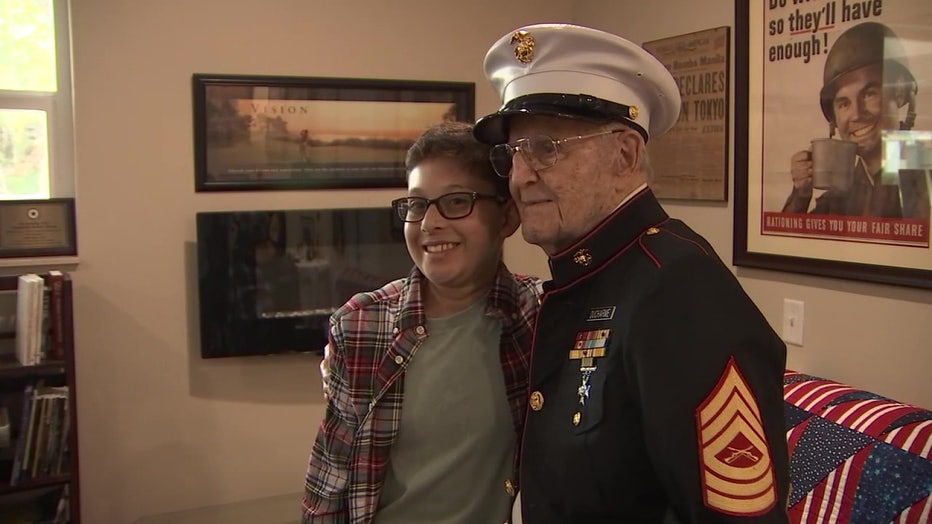 Isaac Shindore poses with WWII vet. 
These discussions with the greatest generation puts things in perspective.
READ: Vila Brothers Park named after seven Tampa brothers who served in World War II after Pearl Harbor attack
"The little problems that people have in their life like a camera photo went wrong, they're taking a selfie and it went wrong - That stuff doesn't matter. These guys here, like the Battle of the Bulge, it was so cold they're all getting frostbite and they were still pushing. They were still fighting," explained Shindore.
He's not just recording these interviews for himself but also for the veterans and their families.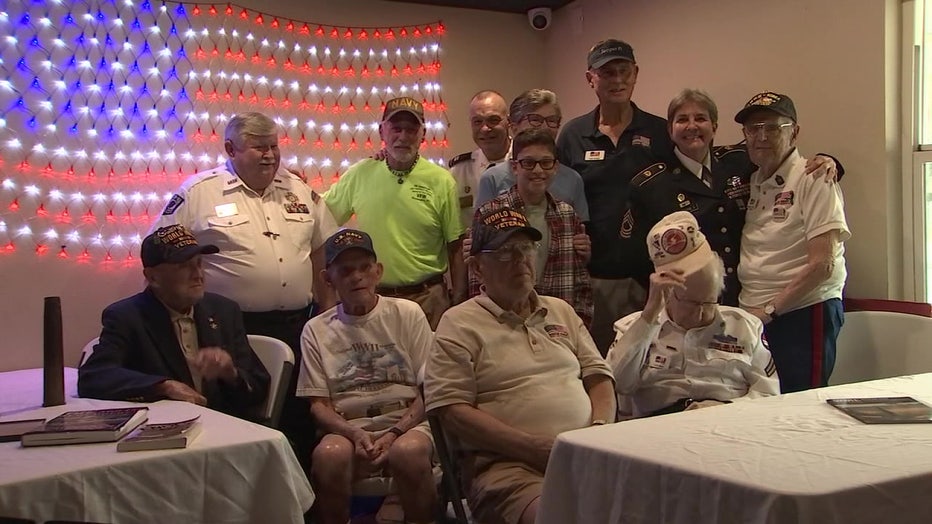 Isaac Shindore poses for a photo with WWII vets. 
"Because their future generations will be able to hear what they sound like and what their laugh sounds like and the jokes they told and, you know, the heroic stories and all this stuff that they told. And I think. That's pretty amazing," shared Shindore.
READ: Hillsborough High alumni hope to restore old clock tower dedicated to students who died in World War II
For each veteran, Shindore has a thank you card of appreciation, signed by him and his classmates.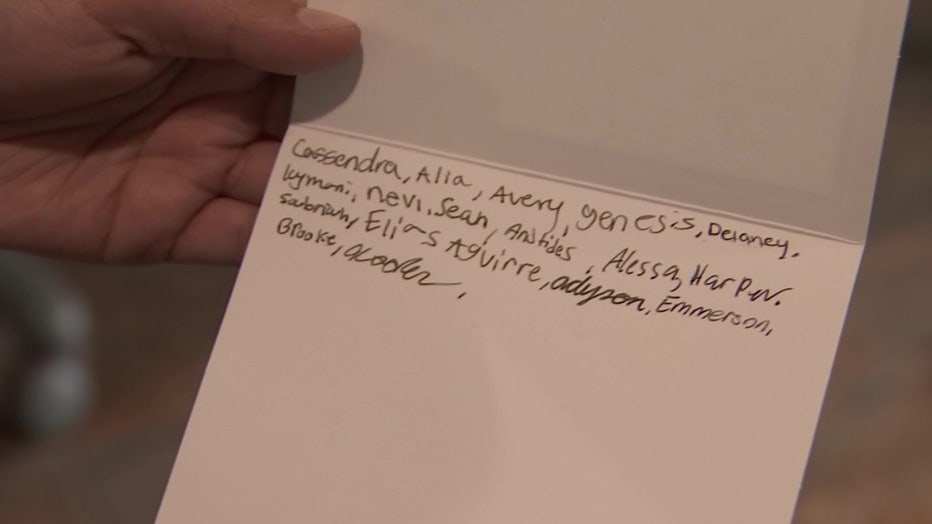 Isaac Shindore and his classmates gave the veterans a special thank you card. 
"Thank you for your service and everything they went for to give me and the rest of the kids around America and everybody the freedom that we have today," stated Shindore.