Vila Brothers Park named after seven Tampa brothers who served in World War II after Pearl Harbor attack
TAMPA, Fla. - Tampa's Armory Gardens neighborhood is getting a new park named for seven Tampa brothers who served their country bravely.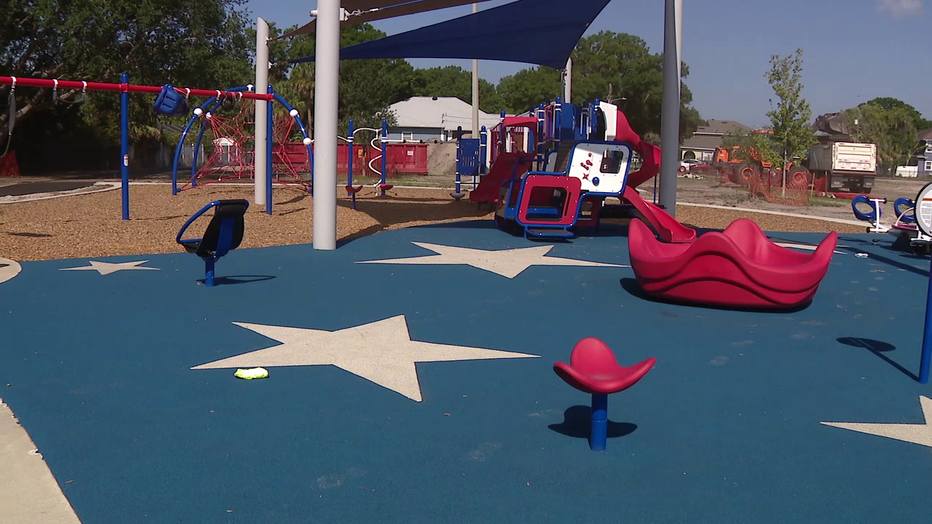 Martha Vila, 89, and her late husband Hector Vila worked for years to get Vila Brothers Park built on North Armenia Avenue. When she looked out over the nearly completed park, it brought her to tears.
"All red, white and blue makes me feel like he would be happy, and he would be so proud," said Martha. "I'm so proud to represent the family."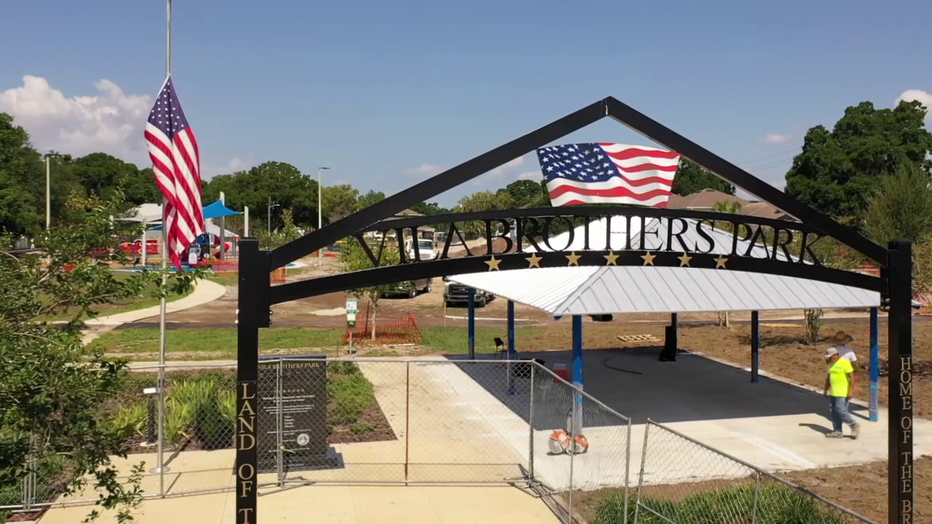 MILITARY MAY: Hillsborough High alumni hope to restore old clock tower dedicated to students who died in World War II
There were seven brothers in the family, and their service to their country began the day after it was attacked on December 7, 1941, in Pearl Harbor. Historian EJ Salcines said the two oldest Vila brothers went to enlist the next day, even though one of them was just 17 years old.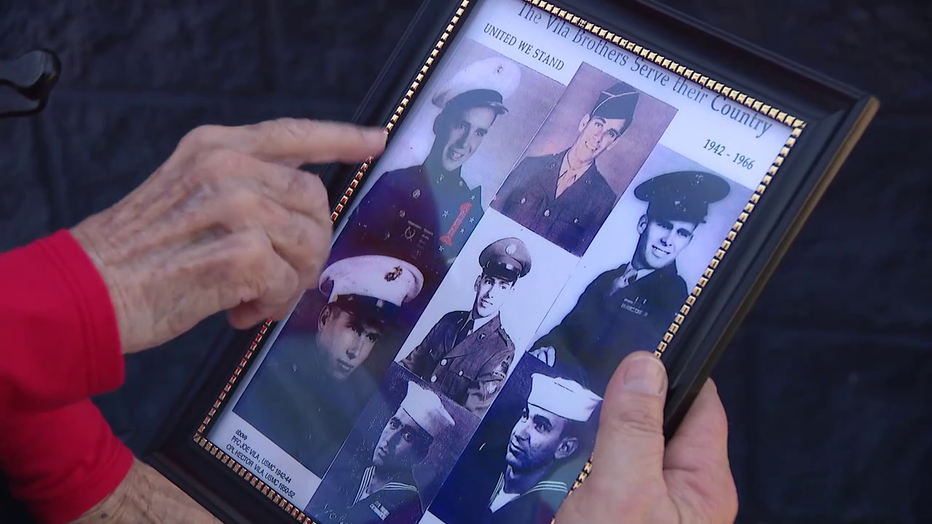 "They went to the recruiting office, told the Marine sergeant 'yes, we're old enough,' and both brothers went into the Marines together."
As time passed and the remaining brothers joined the service, Salcines said their mother, Carmen, made a promise to the Blessed Virgin Mary.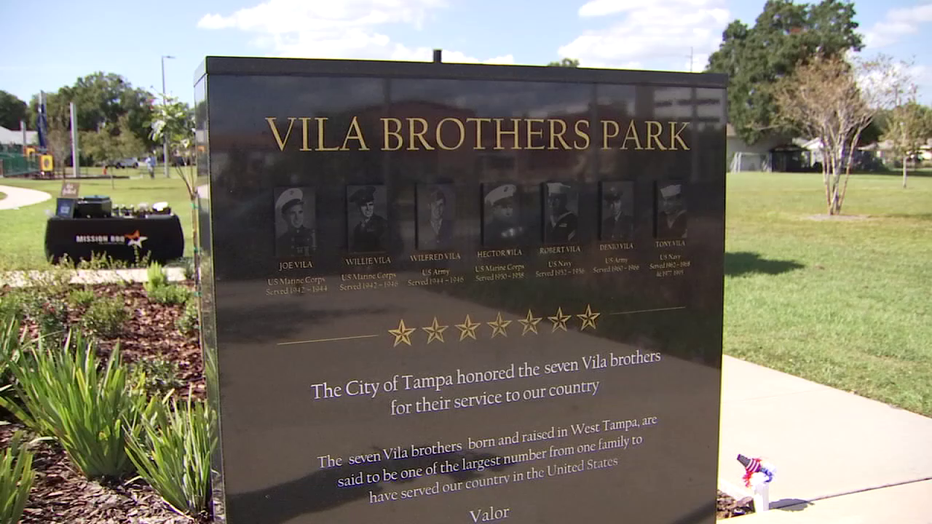 "If you bring back my children, I will never eat cuban bread again, and Carmen lived up to that commitment," Salcines said.
MORE: Lithia veteran, owner of Stalk and Vine on 39, finds community in farming
So, did the Blessed Virgin? 
"And, the most beautiful part of the story is that they all came home alive," said Martha. "Some with scars, some with shrapnel, but they all came home alive."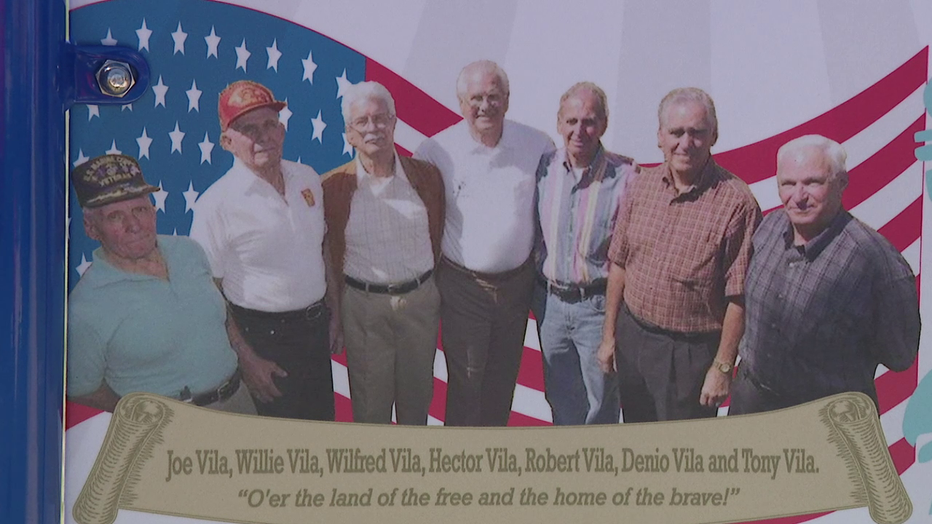 Now, their legacy is a park where the story can be told, and the colors can be shown. 
"Everybody loves red, white and blue," especially Martha in the new park powered by the patriotism of the Vila Brothers.