Veterans, first responders bond over bowling while scoring big for Bay Area charities
SPRING HILL, Fla. - A bowling league in Spring Hill is picking up a spare for Bay Area charities.
The Veterans and First Responders Bowling League bowls every Thursday at Bowl 360 Strike City in Spring Hill.
The league's mission is two-fold.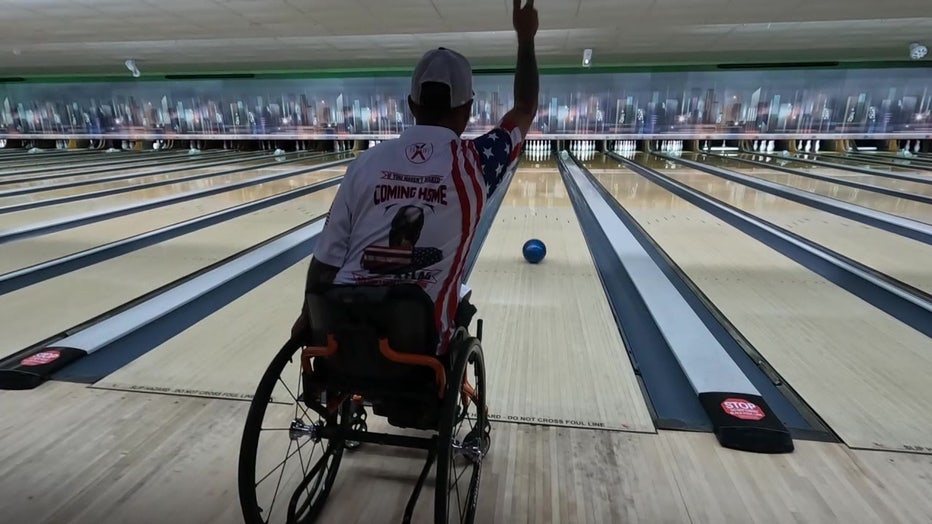 A man in a wheelchair bowls with the Veterans and First Responders Bowling League.
First, it gives local veterans and first responders a chance to meet, laugh, and bowl.
READ: Vila Brothers Park named after seven Tampa brothers who served in World War II after Pearl Harbor attack
Second, through a weekly raffle, it also raises money for local veteran and first responder organizations.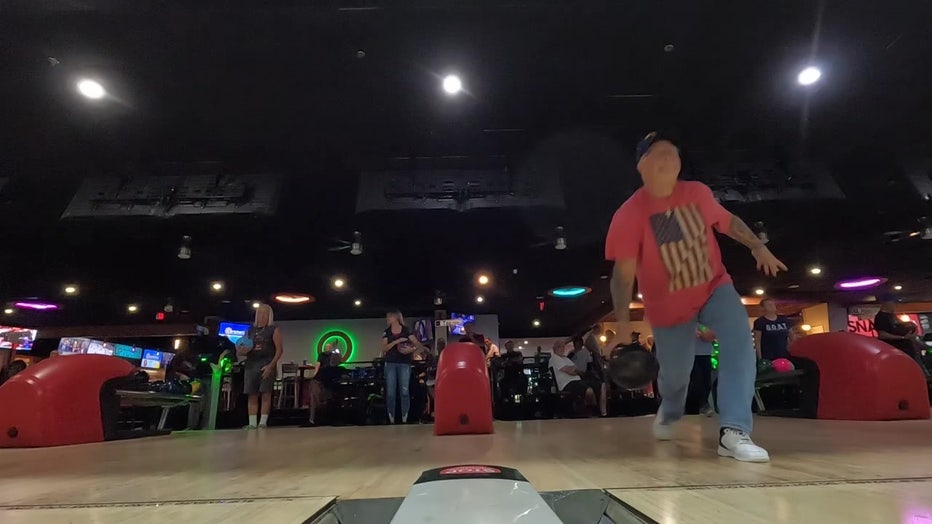 A man bowls as part of the Veterans and First Responders Bowling League. 
This year, the league raised $1600 for two organizations, Hernando County Fire Rescue and K9 Partners for Patriots.
READ: Hillsborough High alumni hope to restore old clock tower dedicated to students who died in World War II
"It feels like we've accomplished something. There is something we set a goal to do and we are getting it done," said league president, Dan Formento.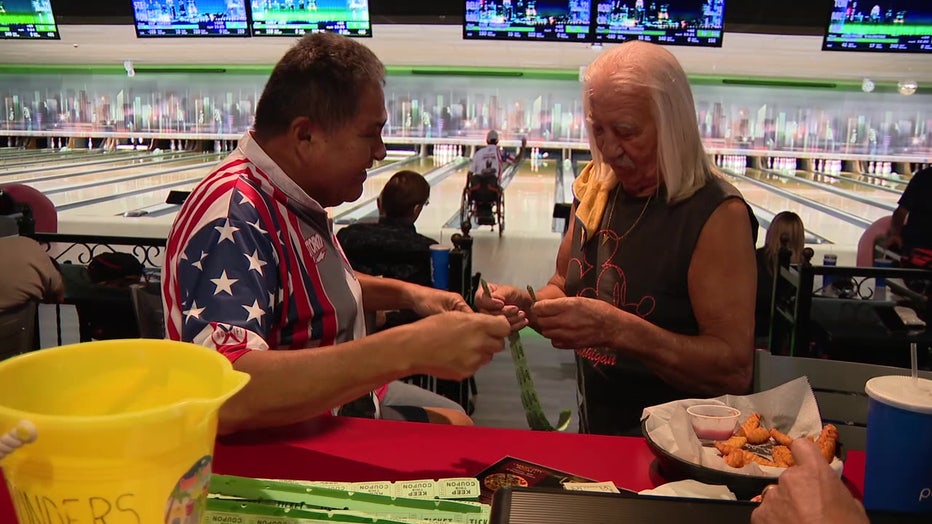 The group sells raffle tickets to raise money for charity. 
The league is open to any veterans or first responders and their families.
Click here for more information or call 352-683-7576.