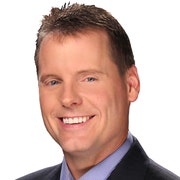 Dave Osterberg
Meteorologist
Dave Osterberg is a meteorologist and co-host of FOX 13's popular morning show, Good Day Tampa Bay. Dave joined the FOX 13 team in March of 2004.
Dave is originally from Warwick, Rhode Island. He is a graduate of the University of Rhode Island with a B.S. in Environmental Science. He also graduated from the Broadcast Meteorology program at Mississippi State University.
He started his broadcast career at WDTV in Clarksburg, West Virginia. Later, he worked at KATC-TV in Lafayette, Louisiana, where he was voted "Best Weathercaster in South Louisiana." His next stop was Raleigh, North Carolina, where he spent seven years.
Dave resides in Tampa with his two children, Aiden and AnnaLucia.
Dave has been awarded the CBM seal of approval by the American Meteorological Society.
If you would like to contact Dave, you can email him at Dave.Osterberg@FOXtv.com. You can also connect with him on Facebook and follow him on Twitter @DaveOFox13.
The latest from Dave Osterberg
There is a place in the mostly-flat Sunshine State where you don't need to climb trees, you can fly between them. 
Some of the greatest wine destinations may be found in California or Italy, but there is one winery that has been serving the Tampa Bay area for years.
There's a Bay Area museum that can take visitors millions of miles -- in fact -- light years away. Believe it or not, it can be done in one tank of gas. The Bishop Planetarium in Bradenton offers an out-of-this-world experience.