Archer, Miller help Rays sweep Padres, 2-0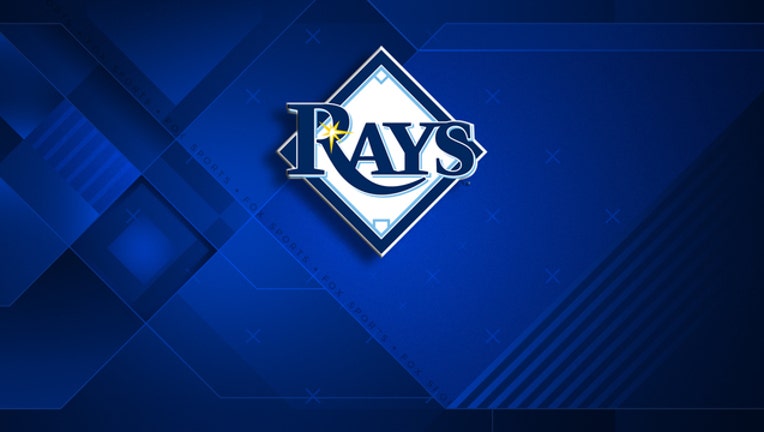 ST. PETERSBURG, Fla. (AP) — Chris Archer struck out nine in 7 1/3 innings, Brad Miller homered again and the Tampa Bay Rays beat the San Diego Padres 2-0 on Wednesday to complete a three-game sweep.
Archer (7-16) allowed four hits and a walk. He's at risk of becoming the majors' first 20-game loser since Detroit's Mike Maroth (21) in 2003, but also leads the AL with 186 strikeouts.
Miller hit his 25h homer in the first inning after going deep twice in a 15-1 rout Tuesday night.
Alex Colome got the final four outs for his 28th save. He escaped a two-on, no-out jam in the ninth.
Christian Friedrich (4-9) allowed two runs and six hits for the Padres, who have lost five straight and eight of 10. The left-hander is 0-7 over his last nine starts.
Padres slugger Wil Myers struck out in all four at-bats. He also fanned in his final three plate appearances Tuesday.
Nick Franklin was hit in the head on deck by a teammate's bat, but drew a walk and scored in the first inning before leaving the game with a head bruise against the San Diego Padres.
Kevin Kiermaier smacked the back of Franklin's head with a bat when Franklin bent to grab pine tar in the on-deck circle prior to leading off the first inning. Kiermaier was stretching a few feet in front of Franklin, swinging the bat over his head with one arm. Franklin was wearing a helmet.
Franklin's head and vision were checked by Rays' athletic trainer Ron Porterfield. Franklin scored on Miller's two-run homer, but was taken out after the inning.
Tampa Bay became the majors' last team to reach one million in home attendance this season with an announced crowd of 10,251.
TRAINER'S ROOM
Padres: OF Jabari Blash (sore knuckle) got the day off. ... OF Alex Dickerson (general soreness) was the designated hitter for the second straight game.
Rays: SS Matt Duffy didn't play after leaving three innings into Tuesday's game due to mild left Achilles tendon soreness. Duffy returned Aug. 12 after missing two months with a strain in the same tendon. "I'm not concerned at all," he said. "Be smart about it." ... 2B Logan Forsythe (back spasms) missed his second straight game.
LONGO'S LINE
3B Evan Longoria played in his 1,236th game with the Rays to pass Carl Crawford for the most in team history. Longoria is the Rays' career leader in a number of categories including homers (232), RBIs (780), doubles (292) and extra-base hits (540).
UP NEXT
Padres: RHP Paul Clemens (2-2) will go against Arizona RHP Archie Bradley (4-8) when San Diego opens a seven-game homestand Thursday night.
Rays: RHP Matt Andriese (6-4) takes the hill Friday night against LHP Cole Hamels (12-4) and AL West-leading Texas.