Bucs, Dolphins, Jags already falling short of expectations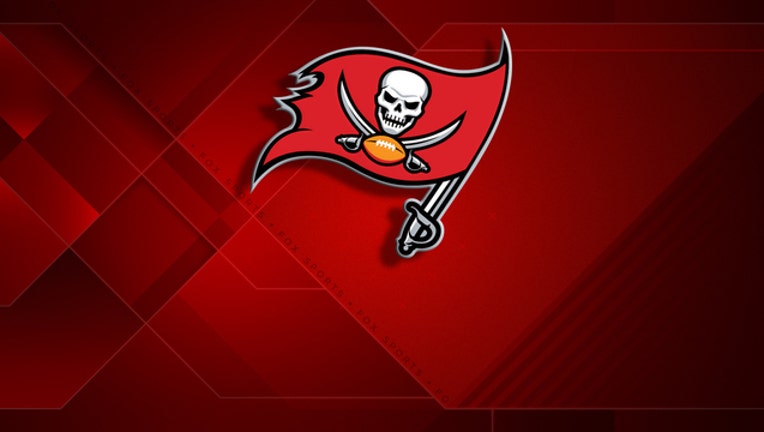 JACKSONVILLE, Fla. (AP) — Things were supposed to be different in the Sunshine State this season.
— The Tampa Bay Buccaneers drafted quarterback Jameis Winston with the top pick, getting a Heisman Trophy winner and collegiate national champion.
— The Miami Dolphins signed defensive tackle Ndamukong Suh to a six-year, $114 million contract, landing the top free agent on the market.
— The Jacksonville Jaguars completed a three-year overhaul that included a burgeoning roster and nearly $180 million in free agency upgrades.
But already Florida's NFL teams have fallen short of expectations. All three are 1-3 after the first quarter of the season.
"There are a lot of teams that aren't in Florida that are 1-3, too," Dolphins center Mike Pouncey said.
Indeed, there are 11 teams sitting at 1-3 across the league. But Florida is the only state with two or more teams on the list.
One of them should get a win this week since the Buccaneers host the Jaguars on Sunday. The Dolphins are on a bye.
There's no common theme as to what has gone wrong in the state. The Bucs can blame two rookies, Winston and kicker Kyle Brindza. The Dolphins can blame two fired coaches, Joe Philbin and defensive coordinator Kevin Coyle. The Jaguars can blame two pivotal injuries, playing without tight end Julius Thomas and defensive tackle Sen'Derrick Marks.
"There are no excuses," Jaguars tight end Marcedes Lewis said. "This is the NFL. It's about being good in game situations. Football is a sport where game situations matter. What you do in those situations, that's what defines you."
Here's what has defined the Bucs, Fins and Jags in 2015:
___
BUCCANEERS: Winston has eight turnovers, including seven interceptions. Two of those were returned for touchdowns.
The Buccaneers knew there would be some growing pains with the former Florida State star, but they also expected the offensive line would play better in front of him. Winston has been sacked nine times.
"It's just not all on Jameis, believe me," coach Lovie Smith said. "We say those turnovers (are to blame), and they had a lot to do with it, but there are other areas we need to improve also and we will."
Second-year pro Mike Evans, who caught 68 passes for 1,051 yards and 12 touchdowns as a rookie, has yet to find the end zone. Tampa Bay is playing without talented tight end Austin Seferian-Jenkins (shoulder). And the defense ranks 30th in the league against the run.
Tampa Bay's kicking game has been even more problematic.
Brindza missed six field-goal attempts and two extra points before getting cut Monday. He missed two field goals and an extra point in last week's 14-point loss to Carolina. He missed three field goals and an extra point in a 10-point loss at Houston last month.
___
DOLPHINS: Miami fired Philbin on Monday, a day after a third straight loss and fourth consecutive lackluster performance, and promoted tight ends coach Dan Campbell to interim coach.
The decision came down amid more doubt regarding Philbin's inability to motivate players.
Three days after taking over, Campbell fired Coyle and replaced him with defensive backs coach Lou Anarumo.
Coyle was widely criticized for the decline of Miami's defense since he arrived in 2012. The Dolphins gave up 317 points that season, followed by 335 and 373, and after four games, they're on pace to allow 404 this season.
Miami ranks last in the NFL in rushing defense, giving up 160.5 yards a game, and last with one sack despite the offseason addition of Suh.
Campbell is installing a more competitive environment — beginning in practice.
"There's always got to be some element to me of competition in the practice where it's 'mano a mano' and everybody is looking at you because that's when you get the most of those guys and that's when they begin to grow," Campbell said.
___
JAGUARS: The Jaguars want to see what happens when they get even close to full strength. The team lost defensive end Dante Fowler, the third overall pick in the draft, in the opening hour of rookie camp in May and have played the first four games without their top free agent acquisition, Thomas, and their best defensive lineman, Marks. They also have had speedy receiver Marqise Lee for five full practices and about five quarters this season.
Although some fans are growing impatient with the latest rebuilding project, the Jaguars see progress.
Coach Gus Bradley calls it the "race to maturity," and quarterback Blake Bortles, receiver Allen Robinson, running back T.J. Yeldon, left tackle Luke Joeckel and others are making strides.
"We're making some plays," Robinson said. "We haven't capitalized deep in the red zone to put points on the board, but that's something we're figuring out. We've been in games. We're giving ourselves opportunities. We just have to capitalize on them."
Indeed, if not for rookie Jason Myers' two missed field goals at Indianapolis — one at the end of regulation and another in overtime — the Jaguars would be 2-2 and have two losses to two undefeated teams, Carolina and New England.
"We can definitely build on what we're doing," Lewis said.
___
AP Sports Writers Fred Goodall in Tampa and Steven Wine in Miami contributed to this report.
___
AP NFL website: www.pro32.ap.org and www.twitter.com/AP_NFL