Carrollwood Day point guard given memorable senior night
TAMPA, Fla. - Tre Lockett was enjoying his basketball season at the Carrollwood Day School (CDS), and the senior guard was leading the team in scoring, averaging more than 19 points per game. 
The last place Lockett thought he would spend most of the season was on the sidelines, cheering his team on rather than playing with them. 
"At first, I didn't really know how to feel. But then all my emotions settled in," said Lockett. 
READ: King High School point guard nominated for McDonald's All-American
In December, Lockett and his Patriots were playing in a game when the 6'5" senior went up for a dunk. When he came down, however, the euphoria of his slam dunk was instantly replaced with a sharp, and unmistakable, pain in his knee. 
"Too much weight came down on my knee, and my ACL ended up tearing," Lockett explained. 
The senior do-it-all guard for CDS tore his right ACL and would require surgery if he ever hoped to step back on a basketball court again. Lockett's last high school basketball season was officially over. 
"In the moment, it was like everything I had worked for was just gone," Lockett remembered thinking. 
MORE: Wesley Chapel's Trey Murray leads state scoring race
But Lockett's teammates and coaches wouldn't let their senior leader go out like that. 
"We didn't want his last moment in a CDS uniform to be him getting injured," said CDS head coach Colin DeHate. "We wanted him to go out on his own terms." 
On senior night, rather than just acknowledging Lockett, he was in the starting lineup one final time.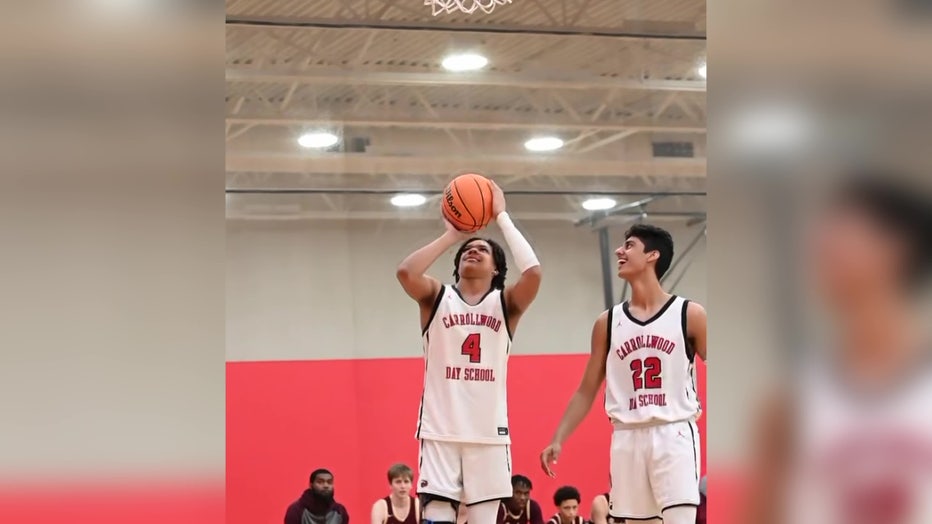 The opening tip-off was won by CDS and both teams allowed the Patriots' senior guard to score one final high school bucket as Lockett was waiting under the hoop for a layup. 
"That moment was very special for me to be able to honor him in that way and tell him that I love him and was proud of him," said DeHate. 
PREVIOUS: Northeast High football player who passed away featured on Rose Parade float to encourage organ donation
Lockett's high school basketball career was officially – and ceremoniously – over, but there was still work to do if the sharp-shoot guard hoped to play in college. 
"I just didn't want that to be my last taste of basketball," Lockett said. "I take pride in my hard work, and I'm ready to work hard to get back onto the court." 
Lockett's loss of his ability to play the game he loves, meanwhile, has given the teenager a new outlook on the game. 
"It showed me that I really do love the game, because a lot of people could break down and quit," he said.
The good news for Lockett is, despite the injury, his basketball career appears to be far from over. 
Throughout his rehab one college team has stuck with Lockett throughout his process: The University of South Florida. 
Lockett rewarded their confidence in him by committing to play basketball next season, and stay in his backyard, by playing for head coach Brian Gregory and the Bulls.