Wesley Chapel's Trey Murray leads state scoring race
WESLEY CHAPEL, Fla. - Trey Murray isn't just bursting onto the Florida high school hoops scene this year. He's dominating it. 
"It came out of nowhere, but I knew I had to step it up," said the Wesley Chapel junior guard. 
Last season as a sophomore, Murray averaged a formidable 18 points per game. 
This year, however, the Wildcats' guard has taken his game to new heights, leading the entire state and averaging 29.1 points per game. 
READ: Northeast High football player who passed away featured on Rose Parade float to encourage organ donation
"Pretty much everything works that he's doing right now," said Wesley Chapel head coach Marvin Graye. "It's beautiful. Not every coach gets to have a player that scores 29 points a game"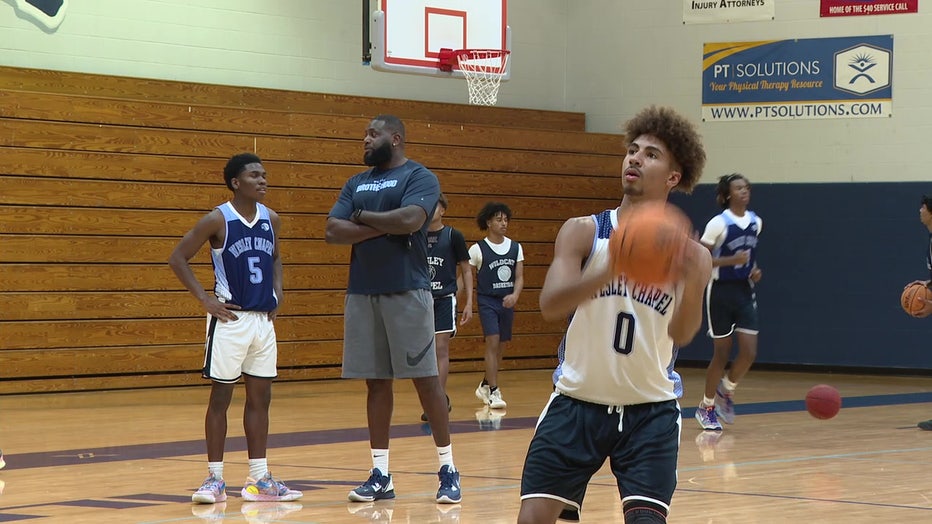 Trey Murray is averaging 29.1 points per game.
As it turns out, Trey Murray started the season with that very goal in mind. He was challenged to do so and not by teammates or coaches, but by his own mother. 
"I believed I could because my mom was always telling me to average 25 (points per game)," explained Murray. "I told her 'Twenty-five? That's a lot!' But now I'm above 25 and it feels great." 
READ: Plant High wrestling coach brings in unique experience after Army Special Forces career
So with his mom's encouragement, Murray set out on the 2022-2023 season with that goal in mind.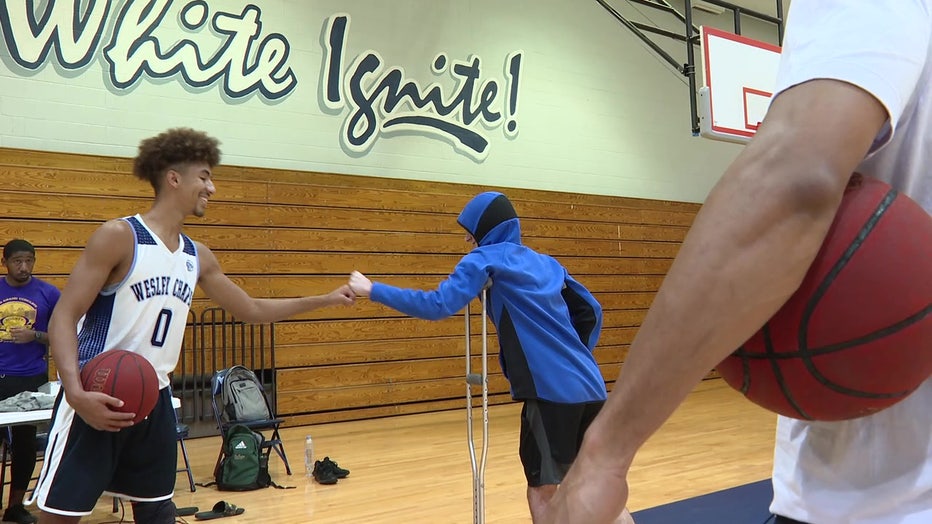 Trey Murray's ,mom is the one who challenged him to set his average score. 
But it wasn't until he scored 40 points, or more, in back-to-back games earlier this year that Murray started to believe that maybe moms really do know best. 
 "I hadn't had a 40-point game in my whole high school career so it definitely felt good," Murray said. 
READ: Weeki Wachee High junior basketball player breaking records from deep
Now that the do-it-all junior guard has eclipsed the goal he set out for while leading the state in scoring, what does his mom think now?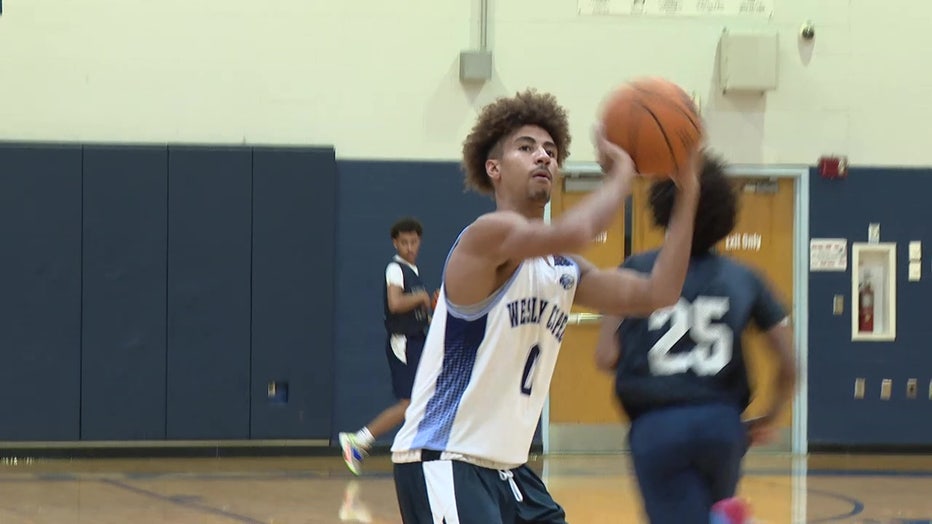 Trey Murray plans on ending the season right where he started it as the state's leading scorer. 
"Mom just wants me to make sure I just keep getting 29 a night, 29 plus," joked Murray. 
And though the season is still young, Trey Murray plans on ending it right where he started it as the state's leading scorer.