Final week for the public to attend Bucs training camp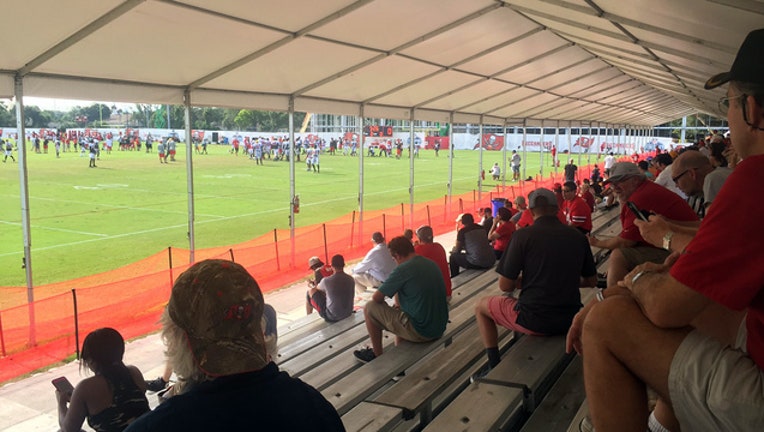 article
TAMPA (FOX 13) - The NFL season is almost underway but you still have time to check out the Tampa Bay Buccaneers at Training Camp.  
Thirteen practices were made open to the public, but only two are left.  The last two open practices begin Wednesday and Thursday at 8:45 a.m. and end at about 10:50 a.m.
It's an exciting time to be a Bucs fan. NFL experts expect the team to do well this season and this year they're at the center of HBO's "Hard Knocks."
The show has featured Winston going back home to his childhood town of Bessemer, Alabama. It premiered on August 8 and, within a week or two, Winston's jersey sales increased.
According to the Dick's Sporting Goods Jersey Report, his jersey is now No. 31 overall of the NFL's top-selling jerseys, ahead of top quarterbacks Matt Ryan, Derek Carr and Drew Brees.
Winston's jersey is also ranked No. 24 overall among all offensive players in the NFL, up 26 spots from No. 50 last week.