Johansen's goal, assist help Predators beat Lightning 3-2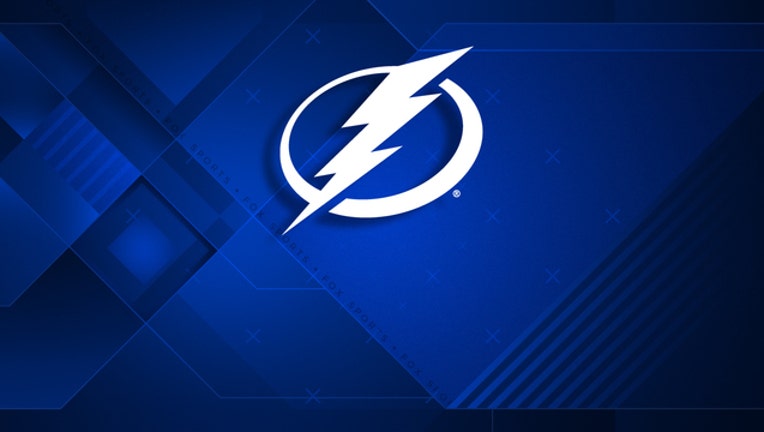 NASHVILLE, Tenn. (AP) - Pekka Rinne continued his dominance over Tampa Bay and tied a record with one of his boyhood heroes in the process.
Ryan Johansen had a goal and an assist, Rinne stopped 29 shots, and the Nashville Predators beat the Lightning 3-2 on Monday night.
It was Rinne's 319th victory, tying him with Miikka Kiprusoff for most NHL wins by a Finnish-born goaltender.
"For sure it's a cool thing," he said. "Kiprusoff is one of my heroes for sure. I got to play against him and things like that, but when I was a teenager growing up, I looked up to him. To me, he's the greatest Finnish goalie. It's pretty cool that I'm tied with him."
Rinne improved to 9-0-1 in his career against the Lightning. His best save came on Brayden Point's breakaway in the first period. He also denied J.T. Miller and Victor Hedman in an 11-second span late in the second after the Predators were hemmed in their zone for a prolonged period of time following an icing.
Kyle Turris and Filip Forsberg also scored for Nashville, which has won two straight.
"We know that they're one of the top teams in the league, and it ended up being a good game, a good matchup," Nashville coach Peter Laviolette said.
Hedman and Nikita Kucherov had the goals for Tampa Bay, which snapped its two-game winning streak. Louis Domingue finished with 31 saves.
Forsberg gave the Predators a 2-1 lead at 6:43 of the second. Skating into the Lightning zone on the right side,
Mattias Ekholm left a drop pass for his Swedish countryman just inside the blue line. Forsberg skated to the left faceoff dot and snapped a quick wrist shot high to Domingue's glove side.
"We have to have better starts," Lightning forward Alex Killorn said. "We haven't had great starts as of late. If we can do that, it will be a much different game for us."
Johansen made it 3-1 at 10:16 of the second when he tipped Craig Smith's wrist shot from the right side over Domingue's stick.
"I think for a fan, tonight's game was awesome," Johansen said. "They got to see two of the top teams in the league right now going toe to toe. We did a lot of good things. They did good things. Ultimately, we found a way to get the win done."
Late in the second, Killorn had an apparent goal disallowed as he was sent to the penalty box for tripping Nashville defenseman Ryan Ellis.
"They dictated the pace in the first half, and we dictated in the second half," Tampa Bay coach Jon Cooper said. "We both scored three, one was called back. That was the ultimate difference in the game."
Kucherov pulled the Lightning within one at 3:25 of the third. Point carried the puck in on the right side and found Kucherov skating through the slot, where he made a move on Rinne before beating him with a backhand.
Rinne gloved down another attempt by Kucherov all alone in front with 7:31 left in the third to preserve the Nashville lead.
In the final seconds of the third, Ekholm pulled a puck off of the goal line after Hedman's shot hit Rinne and trickled behind the Finnish netminder toward the goal line.
Hedman scored the game's first goal at 5:10 of the opening period. Carrying the puck into the Nashville zone on the left side, Hedman pulled up at the top of the left faceoff circle and ripped a slap shot over Rinne's glove.
Turris tied it with 4:41 left in the first. Tampa Bay killed of 53 seconds of a Predators two-man advantage, but with just 3 seconds remaining in the second penalty, Turris beat Domingue with a slap shot from the right faceoff dot just inside the near post.
Turris has goals in back-to-back games.
NOTES: Lightning D Erik Cernak picked up the secondary assist on Hedman's goal, registering his first career NHL point. ... Tampa Bay D Ryan McDonagh got his 200th career assist. ... Ekholm has 100 career NHL assists. ... Nashville D Roman Josi has four assists in his last three games.
UP NEXT
Lightning: Host Florida on Wednesday night.
Predators: Host St. Louis on Wednesday night.
___
More AP NHL: https://www.apnews.com/NHL and https://www.twitter.com/AP_Sports