Lance McCullers proves to be a star for the Astros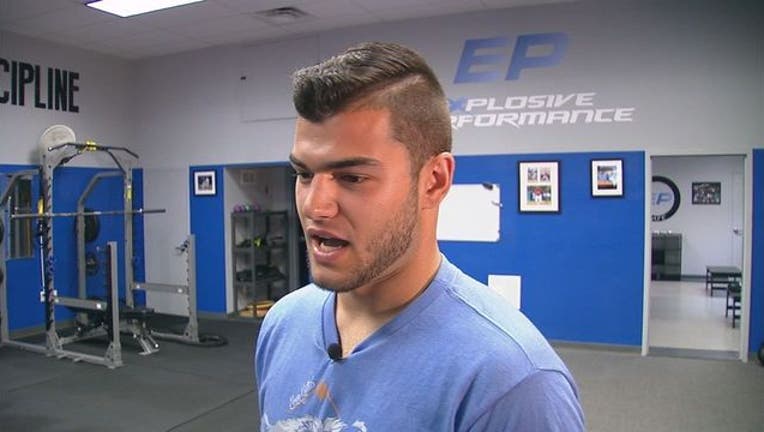 article
TAMPA (FOX 13) - Houston Astros pitcher Lance McCullers' head is still spinning after taking a rare road to the majors. The Astros' 2012 first-round pick is back home just 3 years after Jesuit High School.
In the last year, McCullers has sped through the minors from single A to a short 7 game stay in Double-A, then right into the Majors. McCullers is this year's surprise of the season. He made 23 starts, including game 4 of the ALDS.
"You blink an eye and you pitch 22 regular season starts in the big leagues, and then you pitch in the first postseason the Astros has had in 10 years. It was a whirlwind," McCullers told FOX 13.
McCullers wasn't even on Houston's radar at the start of the year and he wasn't invited to spring training. He wasn't even given his own page in their media guide. Now, he's one of the Astros' brightest stars, who admittedly still gets star struck,  even though he's playing on the same stage.
"It's kind of weird," said McCullers. "You meet these people that you grew up idolizing. You've tried to be like them in the field and hit like them. Now they're trying to gun for you or embarrass you by hitting a homerun off you."
McCullers is getting comfortable in his own skin. He had to, especially after the Astros' "rookie hazing" when he had to dress up in Batman underwear.
"I'm not ashamed," said McCullers. "I was OK with it."
McCullers loves the spotlight. He embraces the attention and is enjoying his fame. McCullers is a avid Call of Duty gamer. He loves Batman and social media, but his strong religious background keeps him grounded.
"It's because I come from a Jesuit background," said McCullers. "We understand that it is important. When you are in a situation and kids come to the field. They are coming in wheelchairs. They have IV's in them. It kind of hits you quick. You try to use your platform to reach as many as you can."
McCullers said he is just getting started.