New Florida coach Dan Mullen arrives with smile, title ring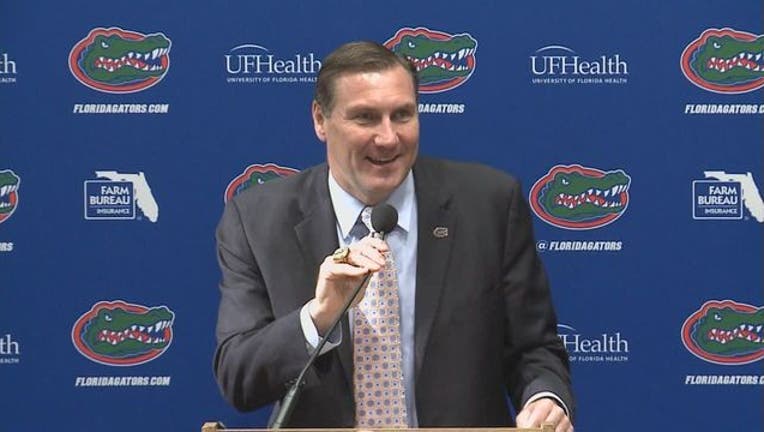 article
GAINESVILLE, Fla. (AP) - New Florida coach Dan Mullen poked his head out of the jet door and flashed a huge smile.
A few minutes later, he told reporters: "I'm fired up. I'm excited."
The Gators hired Mullen as their head coach Sunday, bringing back the team's most successful offensive coordinator since Steve Spurrier's heyday. Mullen is scheduled to be formally introduced Monday.
Mullen, his wife and two children arrived in Gainesville around 11 a.m. Mullen wore his 2008 national championship ring and showed off the shimmering, diamond-covered piece to anyone who wanted a look. He even offered to grab his 2006 title ring out of his bag.
The 45-year-old Mullen spent the last 13 years in the Southeastern Conference, cultivating offenses, developing quarterbacks and turning Mississippi State into a title contender. He won two titles during his four years (2005-08) at Florida.
The Gators hope he can do the same in his return.