No. 18 USF looks for 10th straight win at East Carolina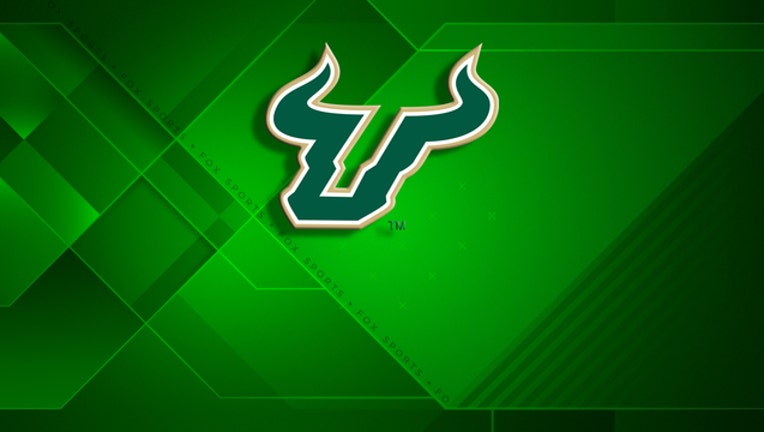 article
No. 18 South Florida's schemes have changed from one coach to the next. The results have been the same.
The Bulls (4-0, 1-0 American Athletic Conference) ride a school-record nine-game winning streak that spans two seasons - and two coaches - into Saturday's visit to struggling East Carolina (1-3, 1-0).
And while USF outscored teams last season under former coach Willie Taggart, the Charlie Strong-led Bulls are getting it done on defense. USF leads the nation with 12 interceptions - they had eight total in 2016 - and is third nationally against the run.
"It's more about them wanting to send a message because of the way they played last season. It was more like the offense carried them and they didn't do their part," Strong said. "But just to watch the way they're playing right now, they're playing with a chip on their shoulder. ... On defense, you have to have an edge. We have that edge."
It's helped USF earn its highest national ranking since 2011 - when the Bulls' conference was known as the Big East - though Strong says there's no need to talk about the polls with his players.
"The only thing I talk to them about is, I say, 'Guys, it's really hard to get to the top, but it's very easy to fall," Strong said.
Losing to East Carolina would certainly lead to a precipitous drop.
The Pirates have struggled in two seasons under Scottie Montgomery, losing seven in a row dating back to last October before their visit to Connecticut on Sunday. They blew most of a 20-point lead before holding on to beat the Huskies 41-38.
"This is one of the best teams in the country," Montgomery said. "We are looking forward to it coming off of a victory. You always have a lot more energy and you feel like you've had a little bit of success."
___
Some things to know about the USF-ECU game:
USF'S STREAKS: The Bulls have the third-longest winning streak in the FBS, trailing only Oklahoma (14) and USC (13). They also have scored at least 30 points in 21 straight games dating to 2015, two shy of the longest such stretch since 1936. That distinction belongs to Oregon, which did it in 2011 and '12.
SHORT WEEK: The conference's reconstituted schedule left the Pirates with one fewer day to prepare for their third game against a team currently in the Top 25. East Carolina wasn't supposed to play last week, but the league pushed up the Nov. 4 visit to UConn as it shuffled some teams' schedules due to Hurricane Irma. The game was played on Sunday because the Huskies' field was unavailable on Saturday. Montgomery says the shortened prep time shouldn't affect his team because "sometimes when you have an extra day of work, the whole thing the coach is worrying about is the focus of the team with the two extra days."
SIRK DOING WORK: East Carolina QB Thomas Sirk leads the league with an average of nearly 276 yards passing, and the Pirates hung nearly 600 total yards on UConn - with 223 of those yards coming on Sirk passes to WR Davon Grayson. The Bulls expect their trademark tough defense to be tested by the Pirates. "You can't get caught up in stats - we've only played four games," LB Auggie Sanchez said. "Our competition is going to get a lot harder, starting with ECU."
OVERSHADOWED OFFENSE? USF's defense is getting the attention but the offense is clicking, too. The Bulls gained 680 total yards in beating Illinois earlier this season, and had two 100-yard rushers last week against Temple . QB Quinton Flowers, the reigning league offensive player of the year, set three major single-season school records in 2016.
WELCOME BACK: USF WR Marquez Valdes-Scantling started his college career at North Carolina State before transferring. Valdes-Scantling leads the team with 16 receptions for 228 yards and two touchdowns.
___
AP Sports Writer Fred Goodall in Tampa, Florida, contributed to this report.
___
More AP college football: http://collegefootball.ap.org and http://www.twitter.com/AP_Top25