Rays can't play spoiler in 3-2 loss to Jays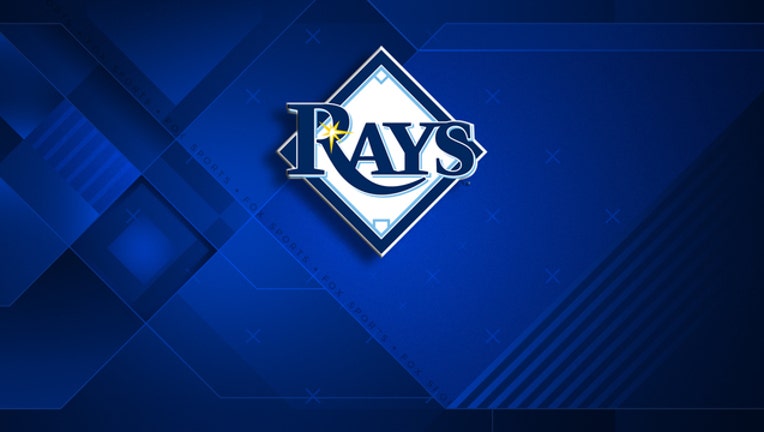 TORONTO (AP) — Stuck in the cellar as the season winds down, the Tampa Bay Rays just want to make it things tough on all their AL East opponents.
Both benches and bullpens cleared after the Blue Jays wrapped up a 3-2 win Monday night, and the skirmish ended without anyone throwing punches.
Ezequiel Carrera connected for a tiebreaking, pinch-hit home run in the eighth inning and Jose Bautista added a two-run homer as the Blue Jays improved to 3-7 in September and moved one game ahead of Baltimore in the AL wild-card race.
Toronto had lost six of its previous nine meetings with the Rays.
"If they had a choice, they probably don't want to play us in September," Tampa Bay starter Jake Odorizzi said. "We seem to play everybody tough."
After Tampa Bay's Steven Souza Jr. lined to center for the final out, he traded words with Blue Jays catcher Russell Martin, misunderstanding Martin's praise for his hard-hit ball as criticism.
The situation escalated when Blue Jays shortstop Troy Tulowitzki joined the fray with some choice words for Souza.
"Troy decided to jump in and say some things that weren't really necessary," Souza said.
Martin said Tulowitzki "kind of came in there and just kind of blew up in (Souza's) face."
Cooler heads soon prevailed, and Souza sorted things out with Martin before everyone left the field.
"We're fine," Martin said. "There's no bad blood or anything."
Jason Grilli (5-3) pitched one inning and Roberto Osuna got his 32nd save. Tampa Bay has lost seven of nine.
Carrera replaced Darwin Barney to face incoming reliever Brad Boxberger (3-1). Carrera homered on the right-hander's first pitch.
Boxberger said he was surprised Carrera's ball ended up a home run.
"It was down and away, good pitch," Boxberger said. "When a ball you think is just going to be a lazy fly ball all of a sudden goes out you kind of just have to laugh it off."
Rays manager Kevin Cash said Carrera's homer was "unfortunate."
"Kind of bad luck there," he said.
Carrera was the batter the last time Toronto got a pinch-hit homer, on July 25, 2015, at Seattle.
Blue Jays left-hander Francisco Liriano opened the game by giving up a leadoff single to Logan Forsythe, then retired the next 14 batters. Souza broke the streak with a two-out walk in the fifth but Liriano fanned Richie Shaffer to end the inning.
"He was cruising," Souza said of Liriano. "He was throwing everything kind of where he wanted to, down in the zone."
Bautista gave Toronto a 2-0 lead with a two-out homer off Odorizzi in the sixth. For Bautista, it was his first extra-base hit since homering at Baltimore on Aug. 31.
Evan Longoria homered on Liriano's first pitch in the seventh and Brad Miller followed by homering on a 1-0 slider. It was the third time this season the Rays have hit back-to-back homers and the second time they've done it on their current road trip.
MILESTONE K
Odorizzi recorded his 500th career strikeout by fanning Melvin Upton Jr. to end the second.
STRING OF STRONG STARTS
Rays starting pitchers have held opponents to three earned runs or fewer in five consecutive games.
SOLO PROJECT
Eleven of Tampa Bay's past 12 home runs have been solo shots.
TRAINER'S ROOM
Rays: 1B Logan Morrison will miss the rest of the season after injuring his left wrist in Sunday's win at New York. He will return to Tampa on Wednesday for further tests.
Blue Jays: 3B Josh Donaldson got the day off. Manager John Gibbons said the reigning AL MVP is "banged up" and needed a day to regroup. Donaldson is hitless in a career-worst seven games, going 0 for 23 with seven strikeouts in that span.
UP NEXT
LHP Drew Smyly (6-11, 5.05) starts against Blue Jays RHP Marcus Stroman (9-7, 4.55) on Tuesday. Smyly is 3-0 with a 1.23 ERA in five career games at Rogers Centre, including three starts. Stroman is winless in four starts, including an 8-3 loss at Tampa Bay on Sept. 2.