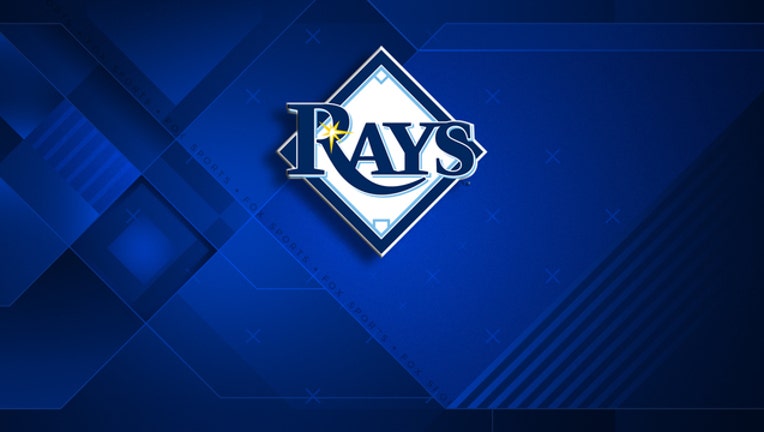 article
TORONTO (AP) - Marcus Stroman doesn't like the idea of his season being cut short. Lingering blister issues might leave the Blue Jays right-hander no choice.
Stroman got roughed up early in his return from the disabled list, and manager John Gibbons said after a 7-1 loss to the Tampa Bay Rays that Toronto might have to shut Stroman down early.
Making his first start since Aug. 17, Stroman (4-9) allowed four runs and six hits in 1 2/3 innings. It was Stroman's shortest start since Aug. 15, 2014, his rookie season, when he got only two outs against the Chicago White Sox.
Stroman left a start Aug. 7 against Boston because of a blister on his middle finger, then was forced out early against the Rays on Aug. 12 and at New York five days later. He is winless in five starts.
"There's no doubt it's still bothering him," Gibbons said, adding the Blue Jays aren't likely to push Stroman until the end of September if his finger doesn't improve.
"That's probably what's going to happen," Gibbons said. "We'll have to see, I don't know yet."
Stroman declined to specifically address the blister, blaming his poor outing on a lack of feel for the ball. The competitive Stroman also made it clear he's not interested in missing the final month of a frustrating season.
"I don't like sitting," Stroman said. "I only get to go out there one every five days to begin with. Being out there every fifth day is a priority. I hate being on the DL. I hate watching. I hate not being out there. It frustrates me, it kills me inside. I'm going to do everything in my power to be out there."
Rays outfielder Mallex Smith said he hadn't forgotten about Stroman holding Tampa Bay to one run over five innings on Aug. 12, and enjoyed turning the tables on the Toronto righty.
"Definitely," Smith said. "You come in with that mindset, 'I'm going to get him back,' and we did."
Kevin Kiermaier returned after missing Sunday's game because of a sore back and had three hits and an RBI, coming within a home run of the cycle. Joey Wendle had three hits, Matt Duffy had two hits and two RBIs, and Tommy Pham reached base three times for the Rays, who are 11 games over .500 for the first time since the end of the 2013 season.
"We have a lot of guys clicking on all cylinders at the plate right now," Kiermaier said.
Tampa Bay won its third straight and fourth of six following an eight-game winning streak that ended Aug. 28.
Ji-Man Choi homered for Tampa Bay off Taylor Guerrieri in the seventh, a second-deck drive to right. The drive was Choi's sixth, three of which have come against Toronto.
Ryan Stanek opened for the Rays and left after a perfect first inning. Yonny Chirinos (3-5) followed with seven innings of relief, allowing one run and four hits. Jaime Schultz pitched the ninth.
Rays catcher Nick Ciuffo was selected from Triple-A Durham and made his major league debut, batting ninth. To make room on the 40-man roster, Tampa Bay put catcher Adam Moore on the restricted list, citing 'improper documentation' with his passport. He could still join the Rays in Toronto before the three-game series concludes.
ROTTEN AGAINST THE RAYS
Toronto is 2-8 against Tampa Bay this season. The Blue Jays are batting .175 (53 for 303) in those games, their lowest average against any opponent.
NO REUNION
The Blue Jays won't be seeing former 3B Josh Donaldson when the Indians come to Toronto for a four-game series that begins Thursday. Cleveland put Donaldson (left calf) on the 10-day DL Monday. Donaldson was traded to the Indians on Friday for a player to be named later.
TRAINER'S ROOM
Rays: Smith was activated off the 10-day DL after missing eight games because of a viral infection that led to a brief hospital stay. ... RHP Jake Faria will likely be activated Tuesday.
Blue Jays: RHP Mark Leiter Jr., who was claimed off waivers from Philadelphia on Saturday, reported to the Blue Jays on Monday and pitched the ninth. Leiter became Toronto's 35th pitcher of the season, a franchise record. Toronto used 34 pitchers in 2012. ... INF Yangervis Solarte (strained right oblique) took batting practice Monday for the first time since his injury. Solarte has been out since Aug. 11.
UP NEXT
Stanek will open for the Rays again Tuesday, while the Blue Jays will counter with rookie LHP Ryan Borucki. Over his past three starts, Borucki has a 10.03 ERA.
___
More AP MLB: https://apnews.com/tag/MLB and https://twitter.com/AP_Sports