Stamkos earns 500th point in Lightning's 6-3 win over Bruins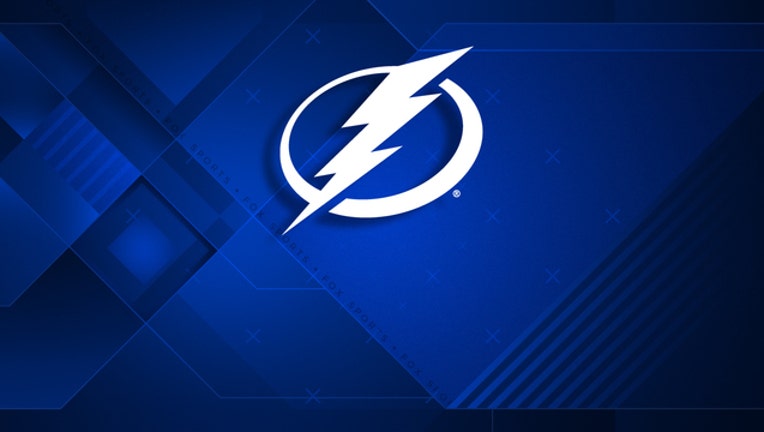 BOSTON (AP) - Steven Stamkos scored his 500th career point with a tiebreaking power-play goal that sent the Tampa Bay Lightning to a 6-3 win over the Bruins on Monday afternoon.
Brian Boyle scored two goals, and Ondrej Palat, Jonathan Drouin and Valtteri Filppula added goals for the Lightning. Ben Bishop stopped 27 shots.
It was Tampa Bay's first win in Boston since March 25, 2010.
Loui Eriksson had two power-play goals, and David Krejci also had one for Boston, which opened a season with three straight losses for the first time since 1999.
Tuukka Rask made 17 saves for the Bruins.
Boston captain Zdeno Chara played his first game after missing most of the preseason with an undisclosed upper body injury.
Stamkos fired a slap shot from the top of the right circle for the milestone point that broke a 3-3 tie at 15:17 of the second period. Drouin and Filppula scored in the third.
Boyle stole the puck from winger David Pastrnak near center ice at the end of a Bruins' power play, broke in alone on Rask and slipped a backhand between his pads, making it 3-2 just under five minutes into the second.
Boston tied it with its third power-play goal when Krejci's shot from the point caromed into the net off Eriksson.
Trailing 2-0, the Lightning scored twice in just over a minute late in the opening period.
Boyle beat Rask with a wrister over his left shoulder at 15:42.
With Patrice Bergeron off for goaltender interference, Palat redirected a shot between Rask's pads from the edge of the crease.
The Bruins had opened a 2-0 lead midway into the first.
Eighteen seconds after Matthew Carle was whistled for hooking, Krejci one-timed a shot past Bishop. Eriksson banged in Torey Krug's pass from the edge of the crease, making it 2-0 at 11:02.
NOTES: The Bruins signed former Boston University player Travis Roy to a one-day contract. Twenty-years ago, he suffered a spinal cord injury 11 seconds into his first shift, leaving him a paraplegic. He also dropped the ceremonial first puck, and the team made a $50,000 donation to his foundation. ... Bruins winger Brad Marchand is out with a concussion sustained in Saturday's loss to Montreal. ... Lightning C Cedric Paquette has yet to play this season because of an undisclosed lower body injury. ... Tampa Bay closes a three-game road swing at Detroit on Tuesday. Boston opens a two-game trip at Colorado on Wednesday.