Hurricane Ida expected to strengthen to Category 4 storm over warm gulf water
TAMPA, Fla. - Tropical Storm Ida was forecast to rapidly intensify after forming into a hurricane Friday, with the warm waters of the Gulf of Mexico still ahead on its track toward the Louisiana coast. 
Preparations were underway for a possible Category 4 landfall and New Orleans Mayor LaToya Cantrell ordered a mandatory evacuation for a small area of the city outside the levee system.
Late Friday night, an Air Force Reserve Hurricane Hunter plane found winds of 80 mph in Ida as it entered the Gulf of Mexico.
FOX 13's meteorologist Tony Sadiku says computer models are in agreement that this storm will continue northwest, gaining strength as it goes.
"This one is going to ramp up in a hurry. There's not a lot of hurdles in its way," he explained. "Yeah, it's going to pass the western tip of Cuba there but once it emerges into the Gulf of Mexico all signs point to a rapidly intensifying system."
RELATED: Florida crews poised to help after Ida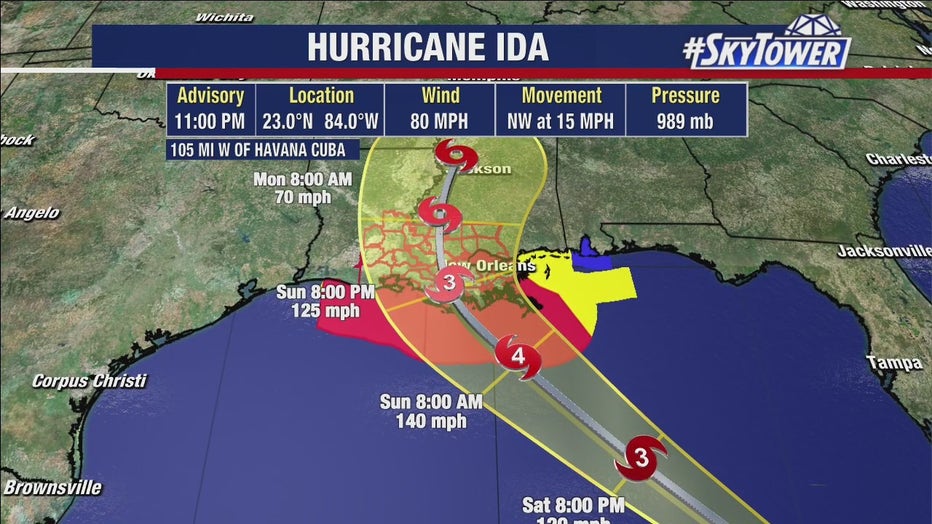 The National Hurricane Center forecasts Ida will be a Category 4 storm when it approaches the northern Gulf Coast on Sunday, the 16-year anniversary of Hurricane Katrina's landfall.
LINK: Track Hurricane Ida on MyFOXHurricane.com
A hurricane warning is now in effect for:
The Cuban provinces of Pinar del Rio and Artemisa, and the Isle of Youth
Intracoastal City Louisiana to the Mouth of the Pearl River
Lake Pontchartrain, Lake Maurepas, and Metropolitan New Orleans
A storm surge watch is in effect for:
Sabine Pass to Rockefeller Wildlife Refuge Louisiana
Mobile Bay
"This is a fairly narrow cone for this many days out," Sadiku explained. "All the computer models are in agreement that this thing will make a significant impact out that way."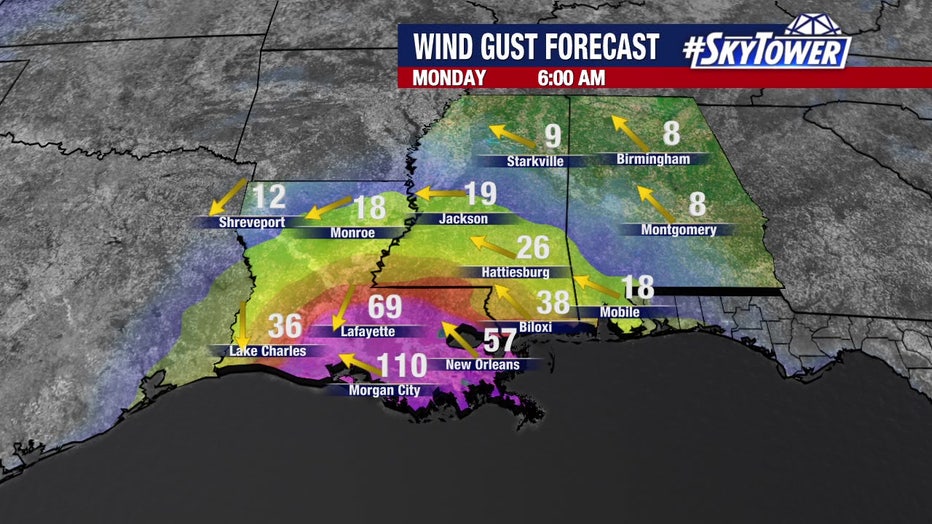 As for the Bay Area, an upper ridge is steering Ida away from the western coast of Florida, but rain chances could increase this weekend.
"That's good news for us. Of course, we will be watching this closely," Sadiku said.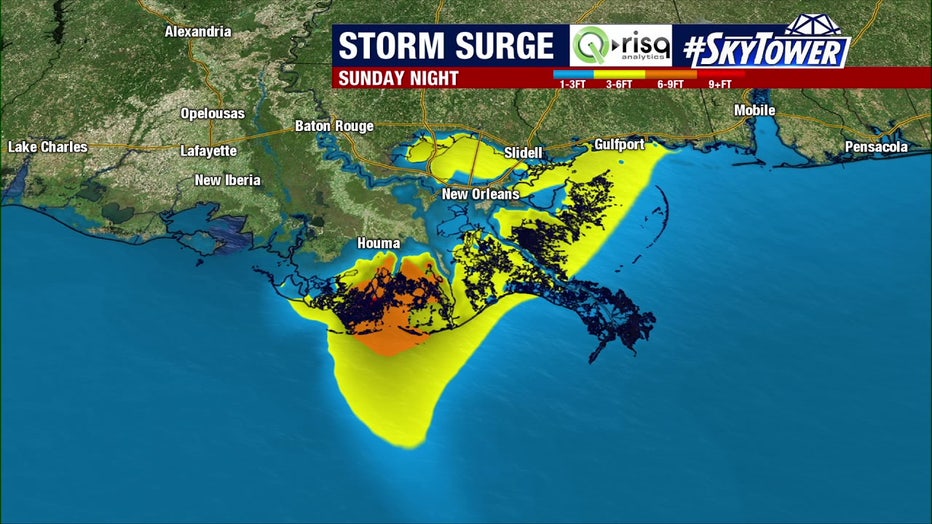 Louisiana Gov. John Bel Edwards declared a state of emergency Thursday ahead of Tropical Storm Ida, warning all of the state's coast is in the forecast cone of what could become a major hurricane in the coming days.
The mayor of Grand Isle, a Louisiana town on a narrow barrier island in the Gulf of Mexico, called for a voluntary evacuation late Thursday for its residents ahead of Ida. A mandatory evacuation will go into effect Friday morning, Mayor David Camardelle said.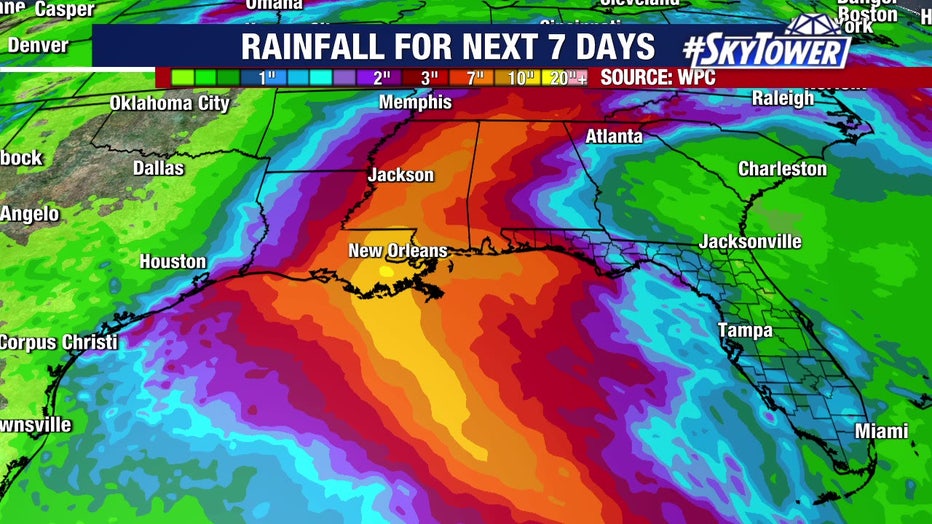 LINK: Track Hurricane Ida on MyFOXHurricane.com
The Associated Press contributed to this report.