Irma information: Hillsborough County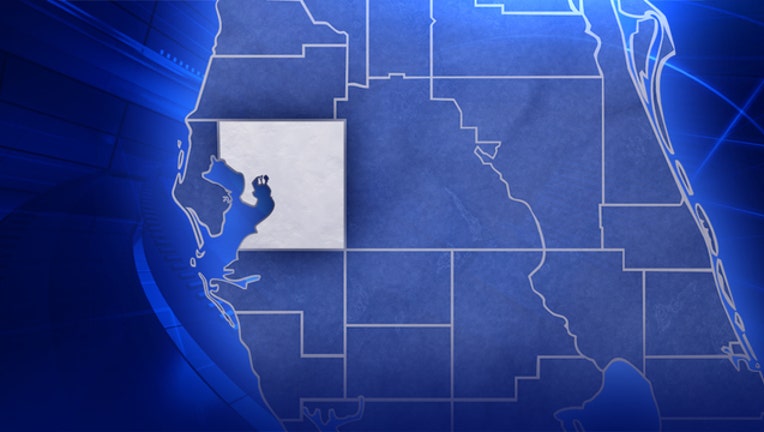 article
TAMPA (FOX 13) - Ongoing updates for Hillsborough County residents as Hurricane Irma impacts Florida.
You can get information directly from the Hillsborough County EOC at: https://www.staysafehcfl.net/staysafe/
EVACUATIONS:
Hillsborough County advises residents living along the floodplain of the Alafia River to monitor the rising water levels outside of their homes following Hurricane Irma's rainfall. If water is approaching your home, officials strongly recommends resident to evacuate immediately. If residents are unable to evacuate safely on their own, call 911.
ROADS:
As residents get back on the road, they are urged to exercise caution and follow a few simple tips:
* Treat non-functioning traffic signals as a four-way stop.
* Observe all barricades and detours. They are there for your protection.
* Don't drive through moving or standing water. Water that is 2 feet deep can disable most vehicles.
* Watch for workers clearing debris, and follow all directional instructions and detour signs.
Residents can call (813) 272-5900 to report flooding and road problems or to request additional information.
RECOVERY ASSISTANCE: 
The City of Tampa will open Community Assistance Centers to help Tampa residents affected by Hurricane Irma.  The Housing and Community Development staff will be available to assist area residents in making an application to FEMA for assistance.  There will be limited funding to assist homeowners with their storm related home repair needs.  They are gathering resource information that so they can also provide meal locations, contacts for volunteers, etc.  The offices will be open this week from 9:00am-5:00pm and next week from 8am - 7:00pm M-F.
Locations are:
Tampa Municipal Office Building
306 E. Jackson Street, 3N, Tampa, FL  33602
Daily 9:00am-5:00pm (excluding weekends)
David M Barksdale Center
1801 N. Lincoln Avenue,Tampa, 33607
9:00am-5:00pm Saturday
NFL Yet Center Jackson Heights Center
3310 E. Lake Avenue Tampa, 33610
9:00am-5:00pm Saturday
For more information visit our website www.tampagov.net/hcd or call 813-274-8888
Hillsborough County has opened three drive-up Points of Distribution (PODs) where residents impacted by Hurricane Irma can receive water, nonperishable food, and "shelf-stable" meals that can be made quickly.
The PODs are open Saturday (Sept. 16) and Sunday (Sept. 17) from 7 a.m. to 7 p.m.
Locations are:
Al Lopez Park, 4810 N. Himes Ave. in Tampa
Church of God Wimauma Convention Center, 5408 State Road 674 in Wimauma
University of South Florida Lot 18 T, intersection of USF Sycamore Drive and USF Elm Drive
Residents in vehicles will line up single-file, enter the location, receive items, and then exit through another location. Drivers and passengers must stay in the vehicle. They will be asked to "pop the trunk" and workers will load the items into the vehicle. 
SHELTERS: 
Hillsborough County is transitioning shelter availability for evacuees who continue to need assistance. As evacuees leave shelters, Hillsborough County will begin to close shelters at most schools. Those who still need somewhere to stay can utilize three remaining shelters:
Burnett Middle School, 1010 N. Kingsway Road, Seffner (pet-friendly)
Middleton High School, 4801 N. 22nd Street, Tampa
Shields Middle School, 15732 Beth Shields Way, Ruskin (no longer accepting pets)
This shelter is open for evacuees who seek long-term shelter and cannot return to their homes, such as residents impacted by flooding, and for those whose homes have major damage or were destroyed:
Hyde Park Presbyterian Church, 1309 West Swann Avenue in Tampa
Transportation can be arranged by contacting the Hillsborough County Customer Service Center at 813-272-5900.
LINK: Evacuation zone map
HELP LINE: (813) 272-5900
OPENINGS:
City of Tampa is opening Parks and Recreation Centers from 8 a.m. to 7 p.m. from Wednesday, September 13 to Friday, September 15.
Benito Playground Activity Center: 10065 Cross Creek Boulevard
Copeland Park Center: 11001 North 15th Street
Dr. Martin Luther King Jr. Complex: 2200 North Oregon Avenue
Fair Oaks Center: 5019 North 34th Street
Forest Hills Center: 724 West 109th Avenue
Grant Park Activity Center: 3724 North 54th Avenue
Gwendolyn Miller Center: 6410 North 32nd Street
Henry & Ola Center: 502 Henry Avenue
Kwane Doster Center: 7506 South Morton Street
Loretta Ingraham Complex: 1615 North Hubert Avenue
Friendship Center: 4124 West Bay to Bay Boulevard
NFL Yet Jackson Heights Center: 3310 East Lake Avenue
Oak Park Center: 5300 East 14th Avenue
Springhill Center: 201 East Eskimo Avenue
Williams Park Center: 4362 East Osborne Avenue
Cyrus Greene Park: 2101 East Dr. MLK Jr. Boulevard
Copeland Park: 11001 North 15th Street
Loretta Ingraham Community Center: 1611 North Hubert Avenue
Busch Gardens Tampa Bay is scheduled to reopen September 13 at 10am. Guests are encouraged to check park websites and social media channels for full operating schedules and additional information. Adventure Island is currently operating on a weekends-only schedule.
- The VA Audiology Clinic and Psychosocial Rehabilitation and Recovery Center are closed due to electrical outages. All other James A. Haley Veterans' Hospital and Clinics sites are of care are operating as normal.
SCHOOLS STATUS:
Hillsborough County public schools will reopen Monday, Sept. 18. For updates, visit www.sdhc.k12.fl.us/irma-resources. Families who may be gone for an extended period of time should work with your school's principal to qualify for an excused absence and make up any missed work.
The University of Tampa has extended its closure until Thursday, Sept. 14, when classes and normal university operations will resume. University staff will be expected to report to work on Wednesday, Sept. 13, so that preparations for classes can be accomplished.
The University of South Florida campus will be closed Thursday through Tuesday, September 12.
Due to the ongoing impact of Hurricane Irma on the Hillsborough Community College community, classes will remain canceled until Monday, September 18. All HCC faculty, staff and administrators are to report back to work on Friday, September 15.
TRASH: 
All Solid Waste facilities will remain closed through Monday. Collection is expected to continue as scheduled on Tuesday, Sept. 12, conditions permitting.
YARD WASTE DISPOSAL: 
Residents cleaning up their yards can start disposing of vegetative storm debris as yard waste collections begin in Hillsborough County.
Due to the extent of storm debris created from Hurricane Irma, contracted yard debris collection will start on Monday, Sept. 18. Residents should have yard waste placed in piles along the right of way for collection by Monday, Sept. 18. Do not block access to storm water drains, utility boxes, or roadways.
As storm debris is being collected, the trucks will be working systematically throughout neighborhoods. The trucks may have to make several passes through the neighborhoods over the next several weeks due to the extent of storm damage, and to ensure the removal of all storm debris put out by residents.
County yard waste facilities are operating under extended hours, Monday through Saturday from 7:30 a.m. to 6:30 p.m. Residents must show a valid Florida driver's license to receive free yard waste disposal. Yard waste facilities open are:
* Falkenburg Road - 346 N. Falkenburg Road, Tampa 33619
* Northwest County - 8001 W. Linebaugh Ave, Tampa 33625
* South County - 13000 U.S. Highway 41, Gibsonton 33534
* Hillsborough Heights - 6209 County Road 579, Seffner 33584 (opens Wednesday, Sept. 13)
Residential garbage, recycling, and yard waste collection services will resume on Wednesday, Sept. 13.
 
OTHER INFORMATION:
You can get information directly from the Hillsborough County EOC at: https://www.staysafehcfl.net/staysafe/