1 dead after car crashes into Safety Harbor pond, police say
CLEARWATER, Fla. - It's a tragic scene that's become all too familiar for residents near State Road 580 and McMullen Booth Road in Clearwater. 
"In the 15 years I've lived here, we've seen probably about anywhere from 10 to 20 bad accidents here at this one intersection. It's just one accident after another," said Roy Bliven, a nearby resident. 
Saturday morning, residents awoke to SR 580 once again blocked off as emergency crews tried to save a driver trapped in a submerged car. 
"Fire department crews received a report of a single-vehicle car crash this morning as storms were rolling through the area. Upon arrival, we identified that there was a car that not only went off the road and into a ditch, but also into a pond," explained Fire Chief Josh Stefancic with the Safety Harbor Fire Department. 
The call came in just after 8 a.m. Along with the Safety Harbor Fire Department, the Clearwater Police Department and Clearwater Fire and Rescue were also on scene.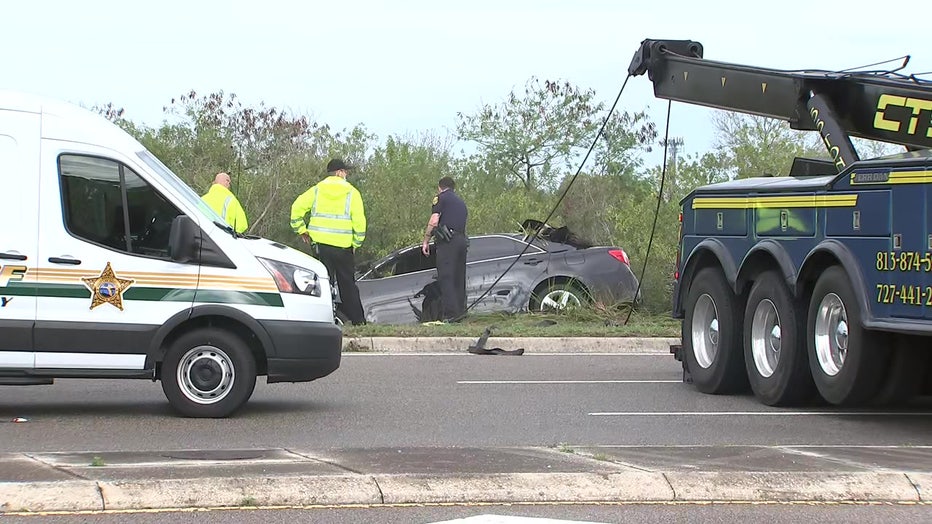 The driver of that car, Luis Angel Alvarado Correa, 22, did not make it out alive. The murky pond water also became an added obstacle for rescue crews on the scene. 
"They were actually underwater, trying to rescue the victim in the car, and they said they could not see their hands in front of their face," said Chief Stefancic. 
For Bliven, he's seen enough. 
"We've asked Pinellas County to put up a warning light or something, like a flashing yellow light and maybe a sign that says 'blind curve, slow' or something like that," said Bliven. "We need something other than what's here, which is nothing. People are getting hurt and killed."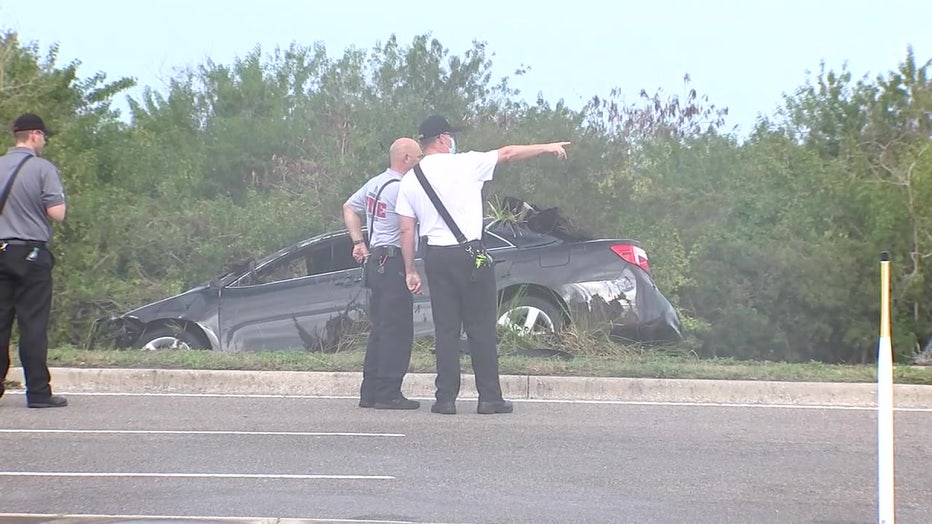 Crews on scene Saturday morning confirmed to FOX 13 that this wasn't the first time they've responded to this dangerous stretch of road. Bliven hopes this tragedy will serve as a wake-up call that something needs to be done.  
"We do need some action here on making this intersection safer for people," said Bliven. 
Nearby residents did temporarily lose power as the car struck an electrical pole before crashing into the pond. 
The Clearwater Police Department is working to determine the cause of the crash. 
UPDATES: Get news alerts and updates in the free FOX 13 News app