12-foot alligator captured on Florida beach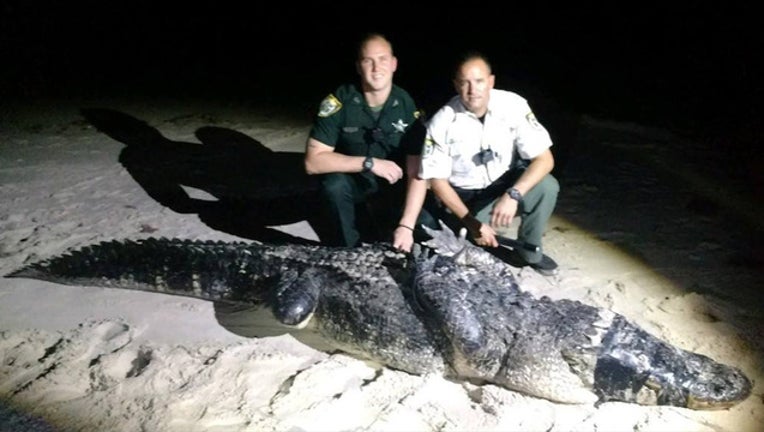 article
VERO BEACH (FOX 13) - Florida is seeing comfortable temperatures ahead of this week's cold front, and everyone, including really big reptiles, want to enjoy it.
Indian River County deputies responded to the Vero Beach on Sunday night after a 12-foot alligator was spotted near a residential neighborhood. A professional trapper was called to capture the gator. No injuries were reported.
Deputies said the gator will be relocated to another area.