2017 back-to-school tax holiday is this weekend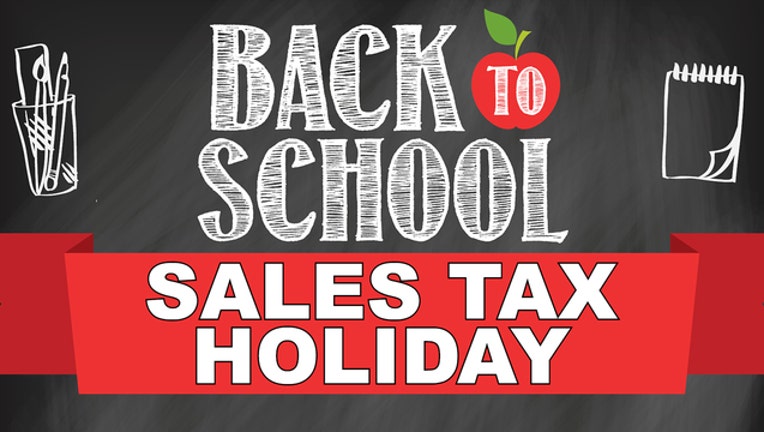 article
(FOX 13) - Students, parents and other shoppers looking to save money on clothes, computers and school supplies should head to the stores this weekend.
Florida's back-to-school sales tax holiday begins this Friday, August 4, and runs through Sunday the 6.
Shoppers will be able to avoid paying sales taxes on clothes, footwear and backpacks costing $60 or less, school supplies costing $15 or less, and personal computers priced up to $750.
Florida Retail Federation spokesman James Miller says the saving can add up quickly.
"On average, when you include sales tax holidays that have the technology component, it is about 39 million dollars, which is a huge chunk of change for Florida families. It is much needed at this time of year. Families are going out and stocking up anyways. Being able to save six, seven, eight percent is really big," Miller said.
Miller believes many shops will also lower their prices this weekend, in an effort to get customers through the door. Retailers hope shoppers will spend the money they save in taxes on additional items they may not otherwise purchase.
"There are tens and tens of thousands of retailers in this state that benefit from this. There are others retailers that can piggyback on it and have promotions in conjunction with it. That's what I would do, if I were a retailer. When you consider technology, clothing, and supplies, that is a large number of retailers that will be eligible. We are excited about the weekend, and we know they are too. We are looking forward to it," Miller said.
For a full list of the items included as tax exempt, visit https://revenuelaw.floridarevenue.com/LawLibraryDocuments/2017/06/TIP-121182_TIP%2017A01-07%20BTS%20RLL.pdf