25 years since Tyron Lewis was killed by an officer in St. Petersburg
ST. PETERSBURG, Fla. - Sunday marked 25 years since a Black teen was shot and killed by a white St. Petersburg police officer.  People took to the streets in memory of Tyron Lewis, and the continued fight for justice. 
"I can't even imagine how my brother would look right now, or what he would be doing or how many kids he would have right now," said Tyron's sister, Deanna Lewis.  "Twenty-five years of pain, anger, sorrow, frustration, everything." 
In 1996, Tyron was stopped by police at the intersection of 18th Avenue South and 16th Street.  A white officer shot and killed the unarmed 18-year-old.  
The death splintered the area, the city on the verge of chaos.  The unrest went on for days with rioting, rock-throwing, and fires, putting St. Pete in the national spotlight.  The anger and violence erupted again when the shooting was ruled justified and the officers cleared.
"To show Black people that we didn't forget. So the city we didn't forget," said Chimurenga Waller, St. Petersburg branch president for the International People's Democratic Uhuru Movement.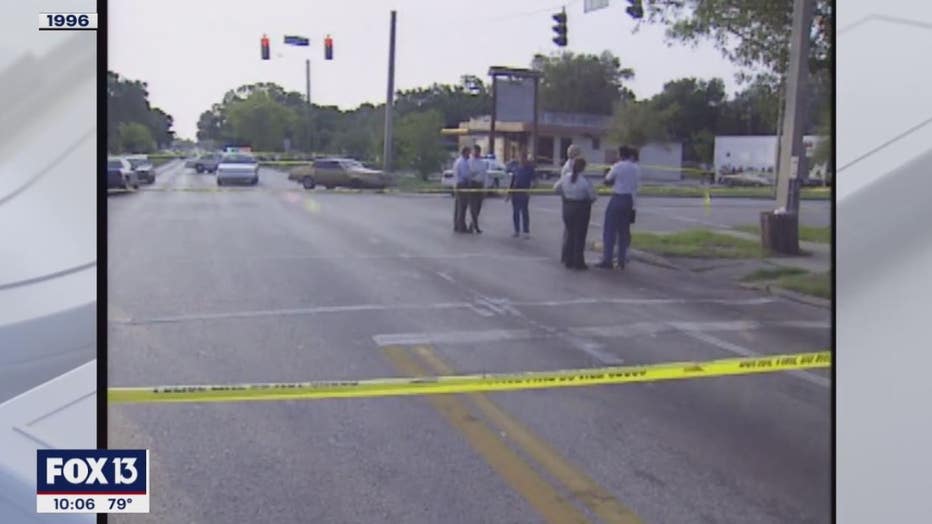 On this tragic anniversary, Tyron's family and members of the International People's Democratic Uhuru Movement came together to honor the teen's memory, and to continue to organize for change.
"He would have been 43 years old if he had lived to see that, he didn't live to see it," said Waller.  "But he was a martyr that now we can take his name, the forward progress for Black people and fight for progress for Black people."
The group has spent years trying to push the city to recognize Tyron's death and pay reparations.  They hope their continued calls for justice can save lives, and bring real change in the community.
They are also working to have 18th Avenue South renamed Tyron Lewis Avenue.