75-year-old Tampa man arrested in death of his wife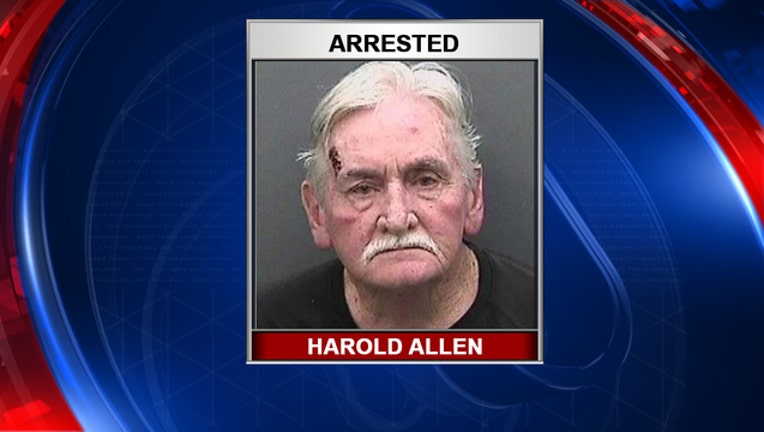 article
TAMPA (FOX 13) - A Tampa man was arrested following the death of his "emaciated"  bedridden wife back in January.
On January 6, Hillsborough County deputies responded to 706 51st Street South where Harold Allen, 75, told them his wife, Karen Allen, 74, had died.
Deputies described Karen as appearing to look "extremely underweight and emaciated." Wounds were located above her right eye, right side of the neck and around her lips.
According to a media release, Harold said the couple lived alone and there were no other occupants at the home. Karen was bedridden and non-verbal in the days leading up to her death. He said he was the sole caregiver and he last fed her the day before her death. Harold also said the victim had not seen a doctor in about five years, but acknowledged he regularly sees a doctor for his own medical conditions.
Deputies said there was "plenty of food" at the home, and the kitchen and refrigerator were well stocked with food. They also said the victim and defendant didn't have any financial concerns, and the home was clean.
On January 7, an autopsy was conducted and showed Karen weighed 68 pounds. The medical examiner said the cause of death resulted from immobilization and dehydration.  Her lip wound was due to severe dehydration and malnourishment. Results also indicated she did not recently eat, which contradicted Harold's statement.
After months of the ongoing investigation including medical tests and diagnoses, and with further review by the Hillsborough County State Attorney's Office, a warrant was finally issued for Harold's arrest on Monday. He has been charged with homicide.