Adorable 'Cinderella Pony' makes debut at Walt Disney World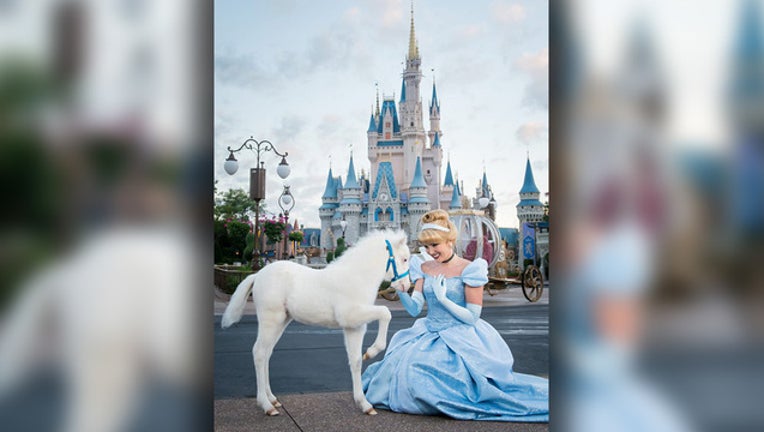 LAKE BUENA VISTA, Fla. (FOX 13) - There's an adorable new member of the royal family at the Magic Kingdom!
Walt Disney World on Friday announced the arrival of their newest "Cinderella Pony" named Lilly, who is named after Walt Disney's wife.
According to the Disney Parks Blog, Lilly is the first-ever white Shetland pony to be born at the Tri-Circle-D Ranch located at Disney's Fort Wilderness Resort and Campground.
Lilly comes from a royal lineage: both her mother Lady and father Ferdninand are Cinderella's Shetland ponies that pull her iconic pumpkin coach for parades and weddings at the Magic Kingdom.
"When Lilly turns two, she'll begin training to pull Cinderella's magical coach and then could make her debut as part of the team a year later," the blog said.
Until then, Lilly will make daily appearances in the show pasture near the barn at Fort Wilderness.