Alligator bites man's face, hand at Largo park
LARGO, Fla. - Largo police said a man who was bitten on the face by an alligator Monday morning was trespassing in the park where it happened, and it's not the first time he has been arrested for trespassing in the same location.
Largo police say Travis Spitzer was standing in waist-high water in a lake at John S. Taylor park when he was bitten in the face by an alligator.
Police told FOX 13 Spitzer was trespassing; he was searching for disc frisbees around 5 a.m. near the park's disc golf course.
Spitzer was rushed to the hospital. Officers say he had severe cuts on his face and on his hand, which he used to pry the gator off. He's expected to recover.
According to police, this was not Spitzer's first dip in the lake. A mug shot is from January was taken after Spitzer was arrested and charged with trespassing after a warning. Police say he was doing the exact same thing.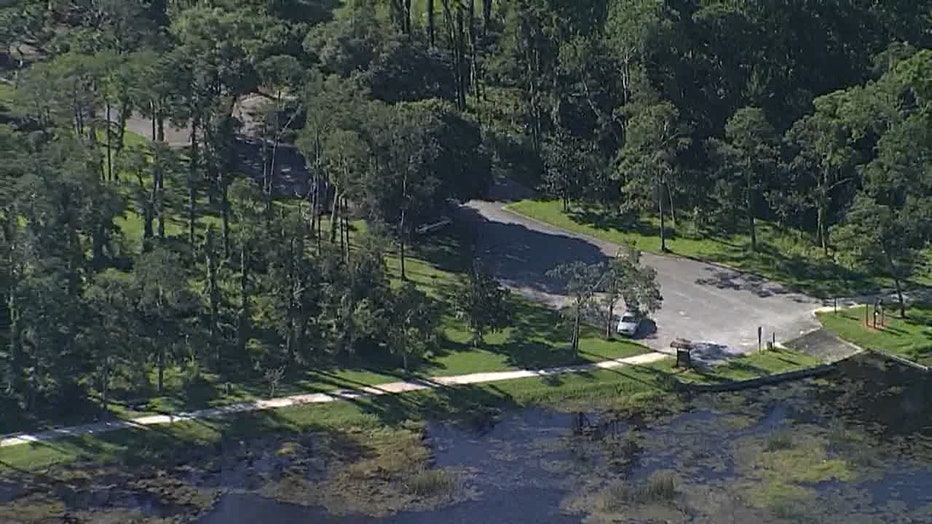 Charges have not been filed in Monday's incident.
Vernon Yates runs a wildlife rescue and knows a thing or two about gators. He says 5 a.m. is prime eating time for alligators. It's also breeding season, so gators are easily agitated.
"The lake is signed, You're not supposed to be in it and the one who is really going to pay here is the alligator because he's going to lose his life."
Officers with the Florida Fish and Wildlife Conservation Commission were searching the lake but had not said whether they located the gator or would put him down.