Anna Maria Island residents do not like state leader's idea of merging cities to make way for a parking garage
HOLMES BEACH, Fla. - A Florida leader suggested merging all cities on Anna Maria Island, but both residents and leaders made it very clear that they oppose it.
One by one Tuesday evening, Anna Maria Island residents passionately spoke in a standing-room-only Holmes Beach City Commission meeting.
"We're all kind of flipping out about the news," one resident told the city commissioners.
It was locals' first chance to talk to their city leaders about proposals from the state, which were discussed during a legislative delegation meeting in Bradenton two weeks ago.
"Frankly, I am disturbed by the lack of parking spaces," State Representative Will Robinson of District 71 said at the time.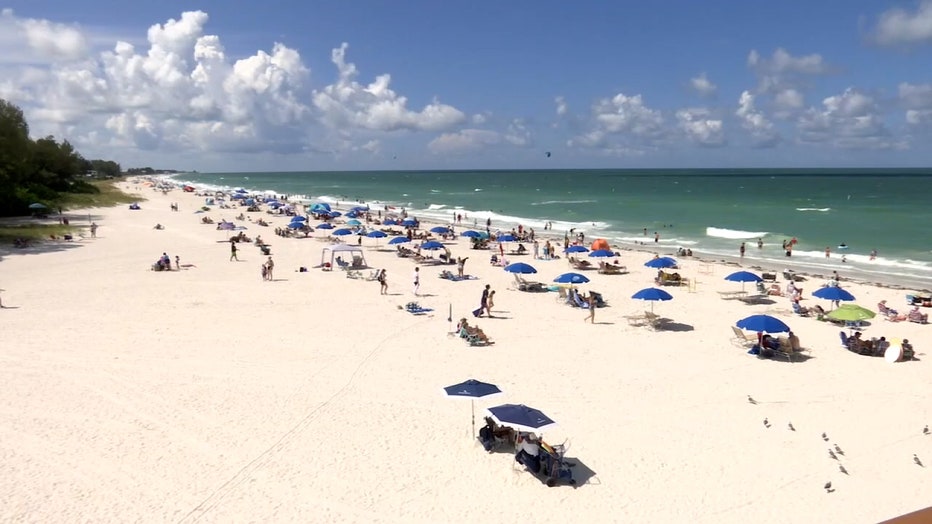 Robinson proposed adding a parking garage in Homes Beach to help with parking issues. The mayor of Holmes Beach, Judy Titsworth, said they limited some parking in neighborhoods for safety reasons because people's right of way would otherwise be blocked. She said they still made sure the city is compliant with the state.
Plus, Holmes Beach has a building height restriction and a local ordinance bans parking decks.
The fight over parking, however, escalated, and Robinson also brought up consolidating the cities of Anna Maria, Bradenton Beach, and Holmes Beach and proposed a study at the legislative delegation meeting. It would allow officials to override the local ordinance, making way for a garage.
"I have talked to Manatee County, and they are interested in building a parking garage in the public beach area right off 64, that will in some small way alleviate the parking issues that we have. Is that the only solution? Absolutely not," Robinson previously said.
He went on to say that between those three cities, they lost almost 50% of their population in the past two decades.
"I think it's time that the legislature just study the issue, and I ask that this delegation make a motion to bring back a study - should we continue to have three cities?" Robinson asked. "Is that economically feasible? Because we have three different mayors, three different councils, three different levels of government. Should we streamline things a little bit and have, maybe, one city or two cities or no cities? I don't know what the answer is so over the next year, we can have the study done along with significant public input."
Titsworth said the population has fluctuated in recent years. On Tuesday, the Holmes Beach mayor and city commissioners also said they have more and more people visiting – creating more traffic.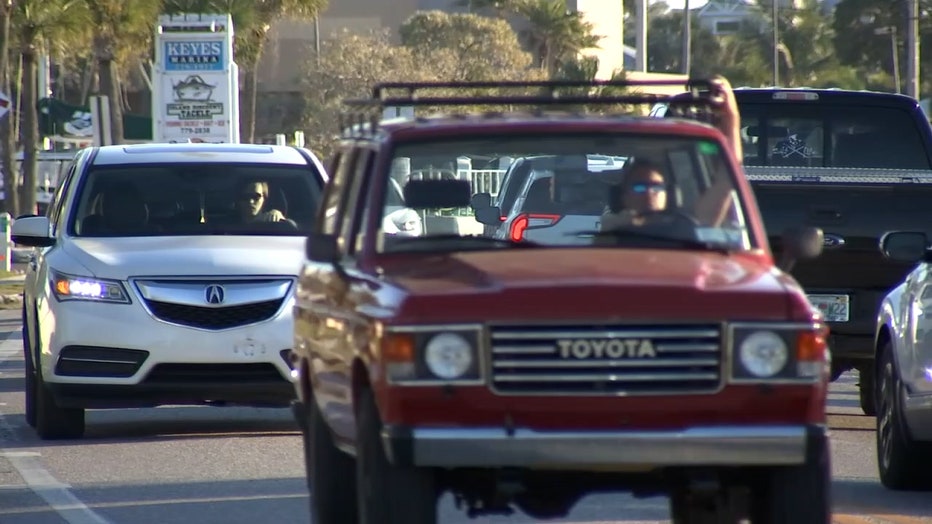 More than 100 people packed the room Tuesday night. The public comment period about the issue took about an hour. Everyone who spoke was against the parking garage and consolidation.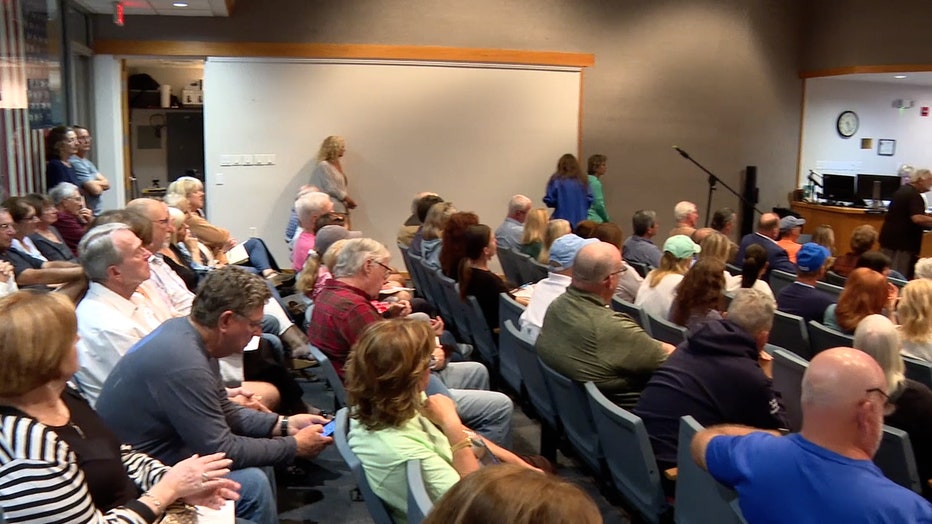 "I'm angry," one resident said. "I'm appalled. These people are supposed to represent us, and who are they representing? That is the question here. They're not representing us. We didn't ask for this. If they think they're going to clear out all of the residents and make this a cash cow chaos, really, I think they're going to find out we're not going to give up on this one."
"Let's give them heck and let's go after them," said Jeff Dentz, who has lived in the area for 25 years.
City Commissioner Terry Schaefer said island leaders were blindsided. He said no one from the three cities was told about the parking garage proposal or about a consolidation talk before the legislative delegation meeting. Titsworth said she met with state leaders in May about finding solutions to the parking headache, but the proposal for the garage wasn't brought to her attention until it came up at the legislative delegation meeting. 
READ: Censoring the school library? Manatee County officials to hold special meeting in battle over books
Titsworth also said the city's ordinance doesn't allow for the use of the parking garage, adding that state leaders knew that.
Schaefer said it seemed as if state and county leaders had already discussed both issues prior to that legislative delegation meeting.
"This is a significant attack on home rule, and although it directly impacts the three Anna Maria Island cities," Schaefer said. "It really has an impact on and should send shock waves to every city in the state that if they can do this and force the dissolution and a merger of cities without the consent of its citizens, I think all citizens should be concerned about that direction by this delegation."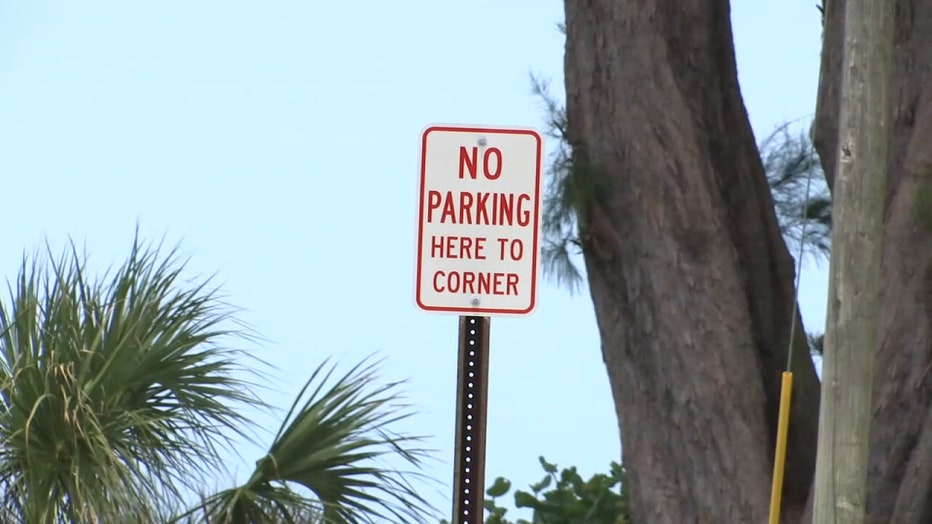 Schaefer, Titsworth, and the other commissioners told the crowd how much it meant to them that they showed up Tuesday night.
"I can't tell how overwhelming we are as a commission and as a city to have this incredible support," Schaefer said. "After listening to all of these very valid remarks, there's no doubt you folks get it."
"It's really great seeing everybody here tonight, and I really appreciate the support we've all been receiving in this attack on home rule," Titsworth said.
MORE: Habitat for Humanity building homes for new Manatee County community
While locals and Island leaders say they are and always have been willing to share their slice of paradise, they don't think this is about parking for county and state leaders.
"It's not about the parking," resident Izzy Sky said. "It's about the power."
"What they really want is to call this rental island," Dentz said. "They want me out of here."
In response to Tuesday's meeting, the Chairman of the Manatee County Board of Commissioners, Kevin Van Ostenbridge, sent the following statement.
"I am proud of our legislators for standing up for the rights of all county taxpayers to access county-owned beaches. I hope that Holmes Beach officials come to understand that public beaches must be accessible to the public and agree to reopen all on-street parking."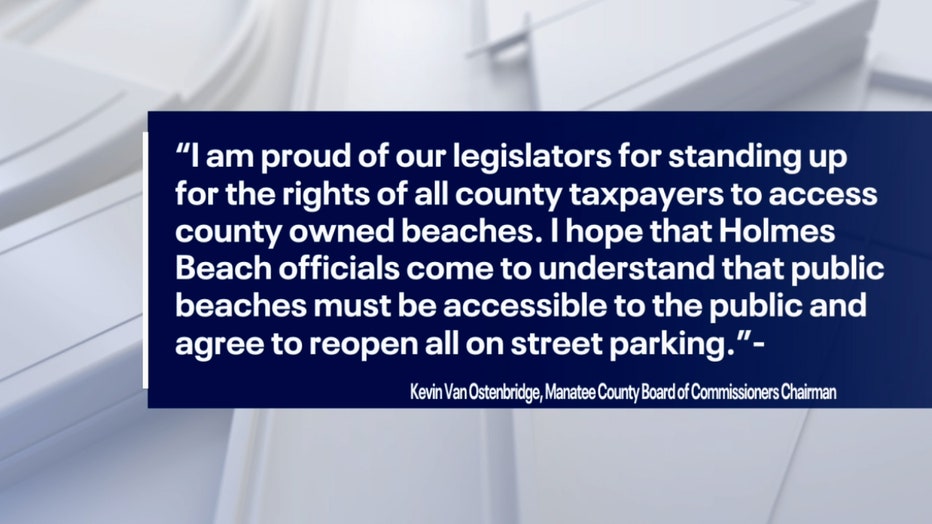 Locals and Island leaders said if a merger does happen, it could take away unique aspects of each city.
Island leaders said their doors are open to talk with county and state leaders.
They also asked community members to go to the Manatee County commissioners meeting on Jan. 30 to voice these same concerns they voiced Tuesday night.
Robinson said he wants the consolidation study for the 2024 legislative session.