Annual Epiphany in Tarpon Springs honors tradition, but without the typical audience this year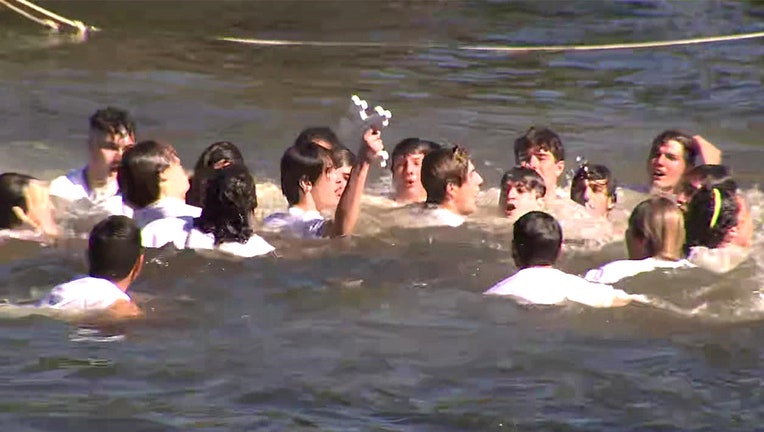 TARPON SPRINGS, Fla. - A Tarpon Springs tradition – more than 100 years strong – looked different this year. Dozens and dozens of spectators usually gather at the end of Tarpon Avenue for the annual Epiphany, but because of the pandemic, the general public was not invited. 
On the chilly Wednesday morning, dozens of teenage boys dove into the Spring Bayou for a year of luck and it was 16-year-old Colten Sakadales who emerged with the symbolic wooden cross. His brother, Hunter, was last year's victor.
However, the event was closed to spectators for the first time ever due to the pandemic. Officials recently announced they want to avoid a mass-gathering situation as the region tries to slow the spread of the coronavirus.
The rite of passage honors the baptism of Christ in the Jordan River more than 2,000 years ago. Locally, it's a tradition that lasts all day as local teenagers dive into the Spring Bayou to retrieve a cross thrown into the water by an archbishop.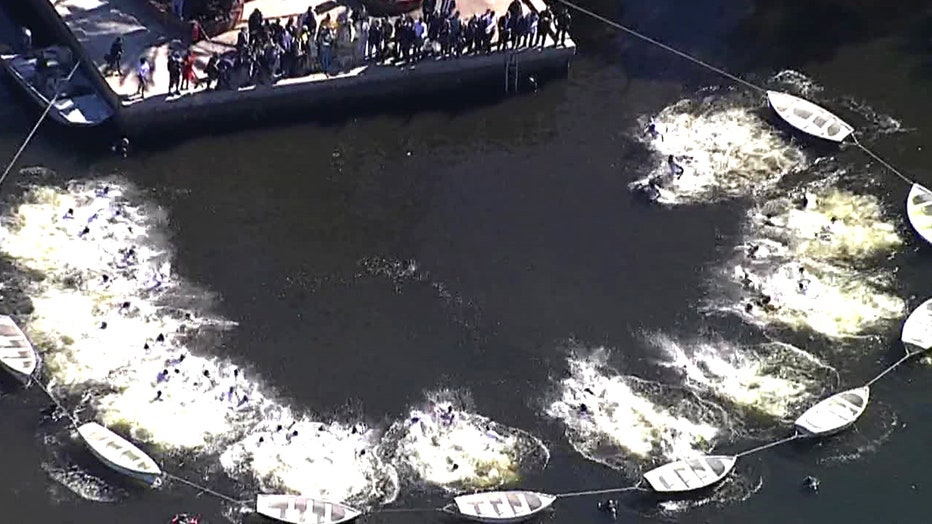 "The boys have dreamt about this all their lives because their dads have done it. Their grandfathers have done it. There's so much tradition in retrieving the cross," said Johanna Kossifidis, spokesperson for St. Nicholas Greek Orthodox Cathedral.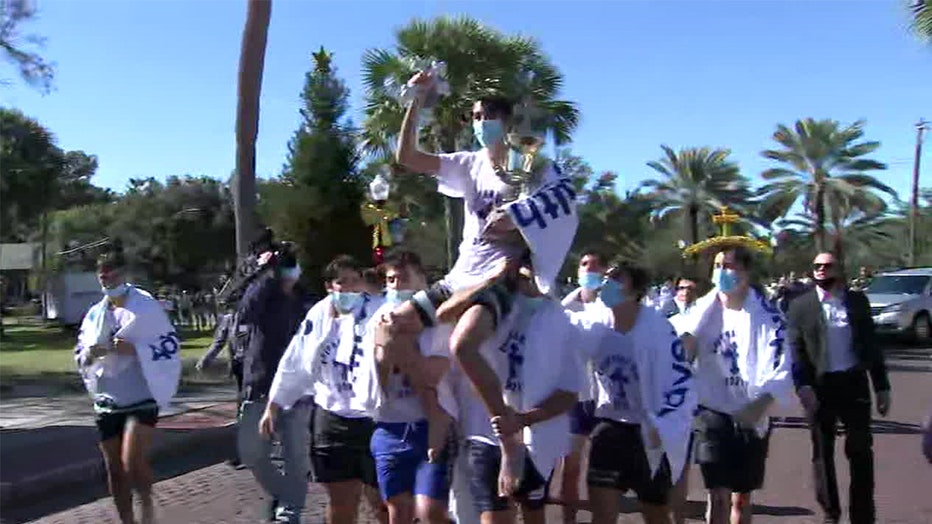 The boy who surfaces with the cross is said to have good luck for the following year.  The dive is typically followed by an Ephiphany Glendi, a large gathering with food, drinks and live music. But this year, no such gathering could occur.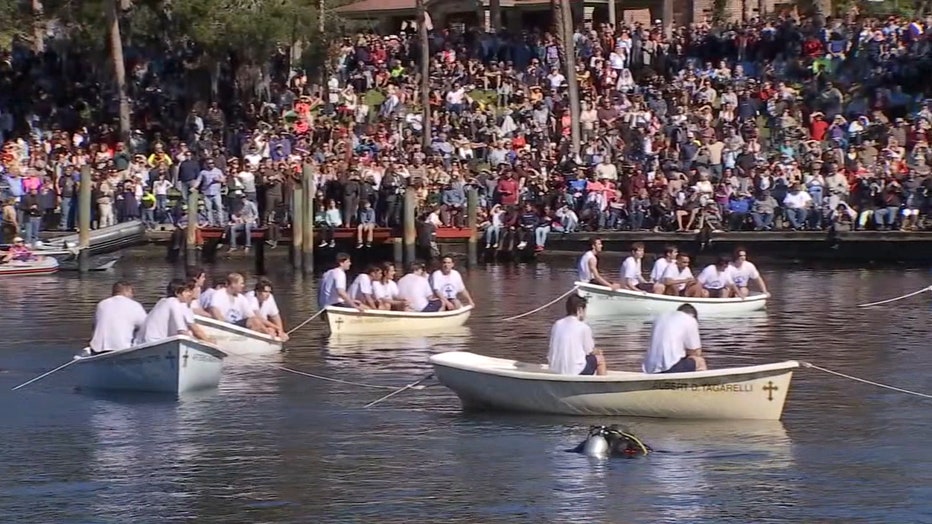 File image of previous Epiphany celebration in Tarpon Springs, Fla.
A few hundred tickets were made available to parishioners. Two family members of each of the 50 divers were allowed to attend. Masks and social distancing was required.