Arrests tied to gun store robbery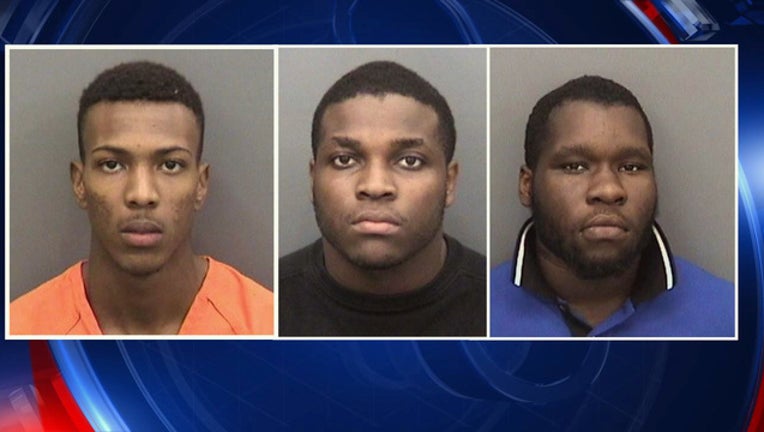 TAMPA (FOX 13) - Last month, jaw-dropping surveillance video showed a car smashing through a gun store during a smash-and-grab robbery in Tampa.  As many as 40 weapons were stolen by the mob who swarmed the store.
Detectives believe one of those guns was used in a recent murder.  That led to two arrests earlier this week.
Today, there are three more arrests.  James Alexander Moore, 18; Boniface Denavard, 22, and Gabriel Longley, 18, were just arrested in Orlando.
Investigators say the three were among those captured on the video during that robbery.
All three are now at the Hillsborough County Jail.