FHP: Distracted driver caused multi-vehicle crash that killed 2 on I-275 exit ramp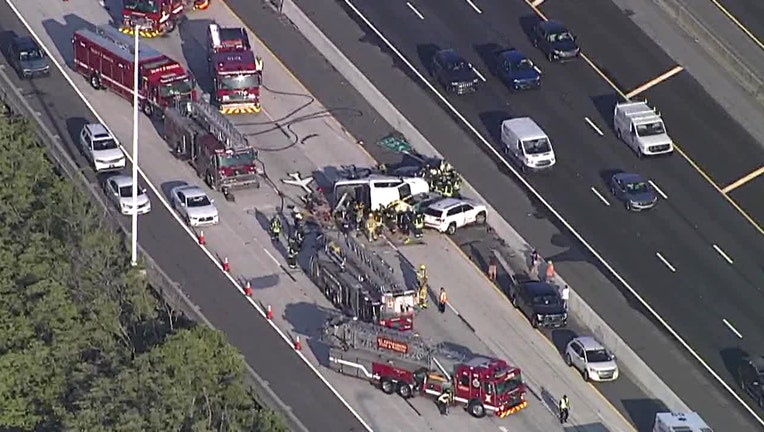 TAMPA, Fla. - Troopers said a distracted driver caused a deadly multi-vehicle crash on the Howard Frankland Bridge that snarled traffic for commuters heading into Tampa from St. Pete on Monday morning.
The Florida Highway Patrol said the accident happened around 7:30 a.m. on the Interstate 275 exit ramp to the Kennedy Boulevard and Tampa International Airport exits.
According to troopers, the 51-year-old driver of a pickup truck was approaching five other vehicles, which were stopped in traffic. But investigators said the driver was looking down at his phone and didn't see that traffic had stopped, and collided with a sedan.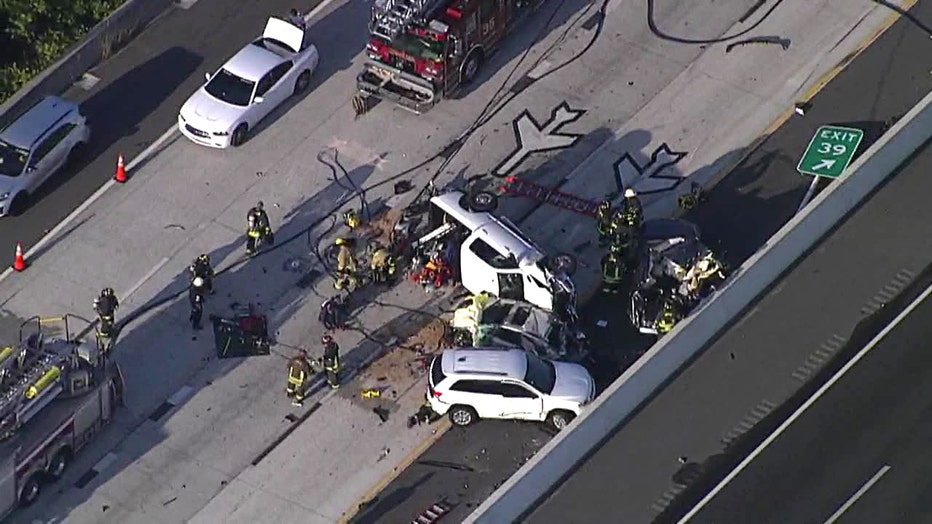 Close-up from SkyFOX showing four damaged vehicles involved in the I-275 crash.
The impact propelled the second car forward, causing the pickup truck and sedan to crash into four other vehicles.
Both occupants of the sedan, a 53-year-old woman from Lakeland, and a 39-year-old man from St. Petersburg, suffered fatal injuries at the scene of the crash. Neither victim's identity was released. Troopers said the female driver was not wearing a seatbelt at the time of the crash.
The driver of the third vehicle struck in the crash, a 38-year-old woman from St. Petersburg, suffered serious injuries, while a 6-year-old girl also in the car suffered minor injuries.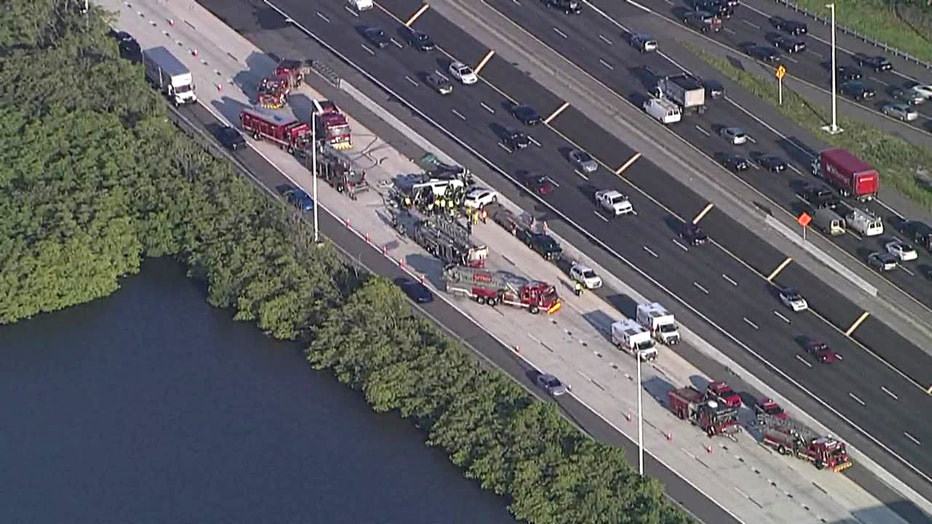 All of the other drivers involved in the crash, including the driver who caused the collision, suffered minor injuries, FHP said.
The crash closed the exit ramp until around 12:30 p.m.
FHP did not say whether charges would be filed against the driver of the pickup truck.