Back to school spending & the tax-free holiday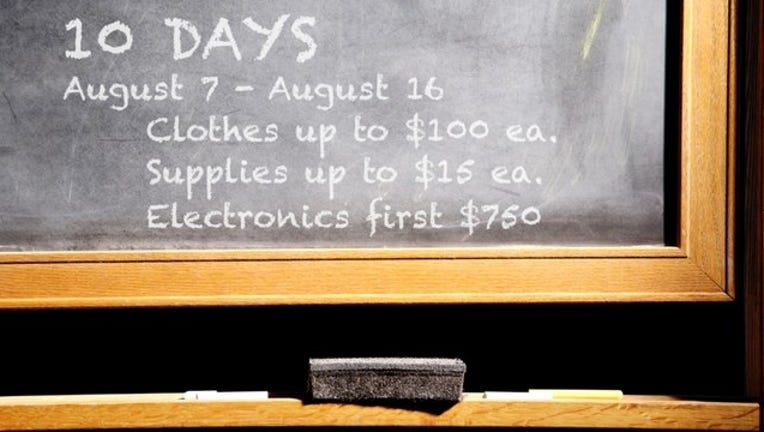 Parents: the cost of ending your kids' summer boredom is $630.36 this year. 
$630.36 is how much the National Retail Federation estimates the typical family will spend on getting students ready to return to school in 2015.
Interestingly, the $630 estimate is slightly less than 2014's total.
"Parents this year will head into the back-to-school season evaluating what their children really need before spending on new items," the NRF said in a statement. 
Back to school spending is, by no means, a low-cost endeavor. It is expected to reach $24.9 billion nationally, according to the federation. It's also more expensive. The NRF also says our back-to-school spending has soared 42 percent since 2005. 
So, we've got to be smart.
We recommend sale shopping, coupon clipping, price-matching, and buying in bulk to gather supplies for the entire school year. Those savings will add up.
Savvy shoppers will also want to take advantage of Florida's back-to-school sales tax holiday. You'll save roughly six to eight percent depending on the county – at least a $37 savings based on the NRF estimate. 
This year, the Florida sales tax holiday begins on August 7 and ends on August 15 – a nice ten day stretch, which means you can pace your spending and make smart purchases. 
During the holiday you will pay no sales tax on:
    -Clothing up to $100 ea.
    -Supplies up to $15 ea.
    -Electronics (first $750).
Only select items apply. Here's a printable list from the Florida Department of Revenue:
http://dor.myflorida.com/Documents/tip15a0105.pdf
NOTE: You don't have to have a child going back to school. Anyone can take advantage of the temporary tax-free savings. 
As always, the state has left an unusual array of items out of the holiday (which means they're still taxable Aug. 7 - Aug 15.) Those items include: staples, staplers, computer paper, non-bicycle helmets, and others. Be sure to print the above list while shopping. That's the best way to ensure there are no surprises in the checkout lane.