Bank robbery suspect charged in coin dealers death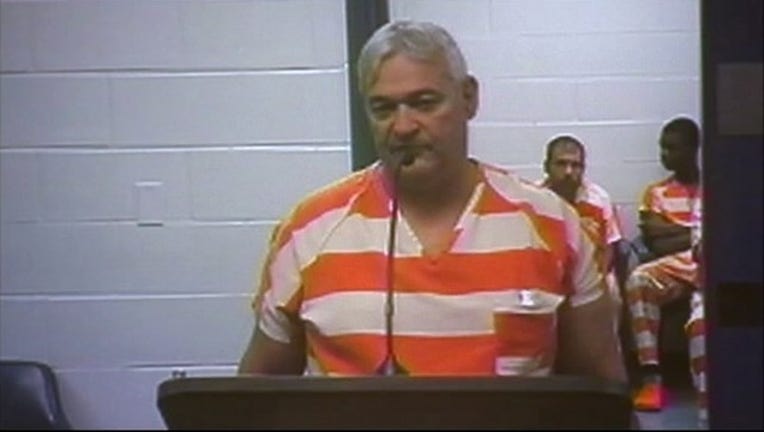 article
A suspect in a string of bank robberies in Pasco, Pinellas and Hernando Counties is now facing a first degree murder charge. Thursday, Pasco County detectives detailed how DNA evidence helped them make the link.
Anthony Maresca was arrested last month and charged in connection with five bank robberies.
Deputies believe he also committed two other bank robberies and tried for one more.
Maresca, 52, was already the prime suspect in the death of Billy Shuler, a Citrus County coin dealer who was found dead in May 2014.
"He wouldn't hurt anybody. He'd give the clothes off his back to somebody. They didn't have to kill him or do whatever they done to him. All they had to do was ask," Shuler's wife, Esther, said in 2014.
Investigators said Billy Shuler, 69, had agreed to meet with Maresca to make a deal, but instead he was murdered and robbed.
Detectives said they had been waiting for the results of DNA tests to come back before charging Maresca with murder, which they did on Wednesday.
"We had Anthony Maresca's fingerprint in Billy Shuler's blood on a coin envelope, located inside Billy Shuler's truck," described Detective Daniel Toner. "We also had other evidence that identified Anthony Maresca's DNA being on clothing that was worn at the time [by Shuler]."
According to an arrest report released Thursday, Shuler's truck was equipped with a GPS device and deputies were able to track the movements of the vehicle.
Shuler appears to have traveled from his home in Citrus County to a Family Dollar in Holiday that was roughly a half-mile from Maresca's house.
Investigators said some time after Shuler had been shot, the vehicle ended up on Forest Hills Drive in Holiday where deputies found surveillance video.
"The front passenger door opens and you can see a person hanging out of the vehicle," Toner said, adding it is believed the body hanging out of the vehicle was Shuler and that Maresca was behind the wheel.
GPS then traced Shuler's truck to a wooded area in Tarpon Springs where detectives found Shuler's body. The vehicle then traveled to Maresca's home, where a tow truck was called to haul it away.
After that, the suspect disappeared until November, when deputies believe he began a string of bank robberies that blew his cover.
"During it, somebody said, 'hey, that looks like him,'" Sheriff Chris Nocco said. "As these robberies were going on, more and more as we get photos, more and more as the witnesses were giving us information, it was all coming together that this is Anthony Maresca."
After more than a year on the run, deputies arrested Maresca in June at the Kings Inn on U.S. 19 in Palm Harbor.
He's also accused of stealing Shuler's truck after the murder and is facing a grand theft charge.
Maresca is being held in jail without bond, following a court appearance Thursday afternoon.
Deputies believe the suspect may have had help hiding and are not ruling out more arrests.