Bearss -- it rhymes with 'pierce'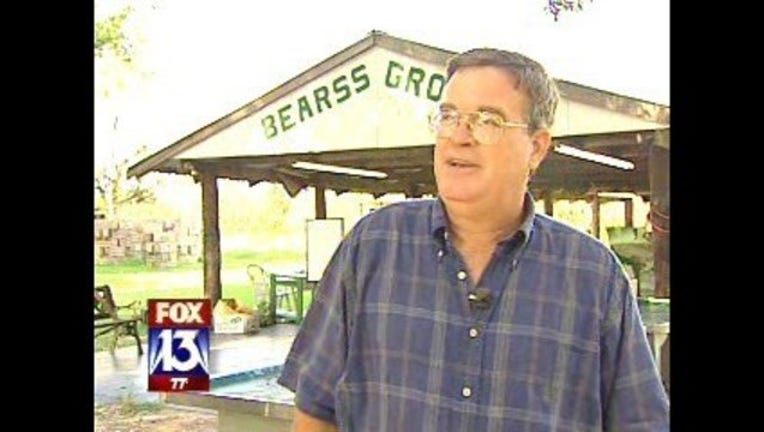 TAMPA, Fla. - Bears or Beers? 
It's not exactly 'paper or plastic,' but it's a controversy that's been around even longer -- at least in Tampa.
The question is, how do you pronounce "Bearss," as in Bearss Avenue?
"It's always been called 'bears,' " one motorist insisted.  "I've lived here for 10 years."
Many Tampanians share that sentiment -- often in emails and phone calls to FOX 13, letting us know we're saying it wrong.
Or are we?
"Well, the family pronounces it 'beer-ss.'  You can say it's correct or incorrect, but that's the way that the people who's name it is pronounce it," explained Marty Bearss -- as in the family the street is named after.
"I have people argue with me until I take out my driver's license and show them."
The name goes back to Marty's great-grandfather Otto Bearss, who settled in Tampa in 1894. 
The founder of Lake Magdeline Methodist Church and a farmer, Otto Bearss was an prominent man.  So it was no surprise that the well-known name also became a popular street.
The easiest way to remember the proper pronunciation, Marty explained, is to think of "pierce" or "fierce" -- they're the words that rhyme with "Bearss."
"We get a lot of arguments that, well, it should be 'bear-ss' because it's B-E-A-R-S-S.  I say if you grow hair on your face, is it a baird or a beard?" Marty continued.
Three generations later, Marty and a dozen other Bearss descendants still live in Tampa and continue to hear people butcher their name.
But the customers who stop by Marty's grove on -- you guessed it -- Bearss Avenue and the people closest to him are sure to say it right.
And the plan is to keep spreading the word.  So the next time you want to say "beers" or "bares," remember that there's a face behind the road -- and his name is Mr. Bearss.