Boater injured after lightning strike near Davis Island Yacht Club
TAMPA, Fla. - A man is recovering in the hospital after being struck by lightning while on a personal watercraft Monday afternoon near the Davis Island Yacht Club.
"We saw the jet-skier coming to the boat ramp over here probably 200 yards off from the club. Looked to me to be a direct lightning strike. I saw the bolt and it looked to me like it directly impacted the victim. He slouched over the jet ski right away, so we went out and got him," witness Kenneth Hardy said.
Hardy and others were taking cover from the storm at the club when they saw it happen.
"He was not initially responsive. He was in the water. He was wearing his life jacket. That probably saved his life. It was secured properly too. That helped a lot so we pulled him right in the boat and my partner administered CPR," Hardy said.
Hardy was able to get the unnamed victim back to shore using his boat. That's when another yacht club member helped administer first aid until Tampa police arrived.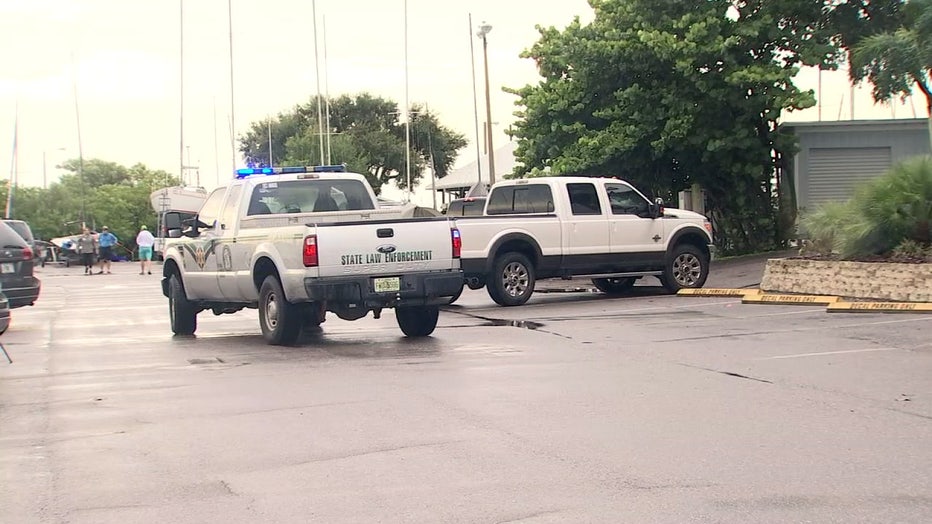 According to Tampa Fire Rescue, the first call for help came in around 3:40 Monday afternoon. When paramedics arrived, they rushed the man to Tampa General Hospital.
"Keep an eye out because they turn nasty here real quick here in Florida, especially if you're from out of state. You don't realize how quickly it turns. It'll be a beautiful day and then it's horrendous," Hardy added.