Tampa water main break prompts widespread boil-water notice, forces Busch Gardens to close Tuesday
TAMPA, Fla. - The city of Tampa warned residents to boil water before using it after a water main was damaged at the city's primary treatment plant Monday evening.
According to the city, an unnamed third-party work crew struck a transmission main coming from the David L. Tippin Water Treatment Facility off 30th Street this afternoon, resulting in lower pressure and possible contamination of the drinking water.
Before using water to drink, cook, make ice, or brush teeth, the city says residents should take one of these precautions to disinfect tap water to kill any bacteria or viruses that may have entered the water. 
Bring the water to a rolling boil and hold it there for one minute. Aerate the boiled water by pouring it from one container to another, several times, to improve the "flat" taste left by boiling, then refrigerate for best results.

Use bleach if you cannot boil your water. Add eight drops (about 1/8th teaspoon) of bleach for one gallon of tap water, shake, then let stand for 30 minutes before drinking. Use food-grade containers and unscented common household bleach that has 5% to 6% active ingredients. If the water is cloudy, use 16 drops (about 1/4 teaspoon of bleach) instead of eight. There should be a slight chlorine odor.

Use water purification tablets or iodine sold at many sports and camping stores.
You also can buy commercial bottled water for drinking and cooking.
The alert affects those customers who get water from the Tampa Water Department as well as Hillsborough County residents in Eastlake, Fairview, Herschel Heights, Pebble Creek, Palm River, and Seaboard.
A citywide notice banning irrigation watering was also in effect. The city said residents are required to shut off all automatic irrigation meters and sprinkler systems until further notice.
LINK: More details from the city of Tampa's website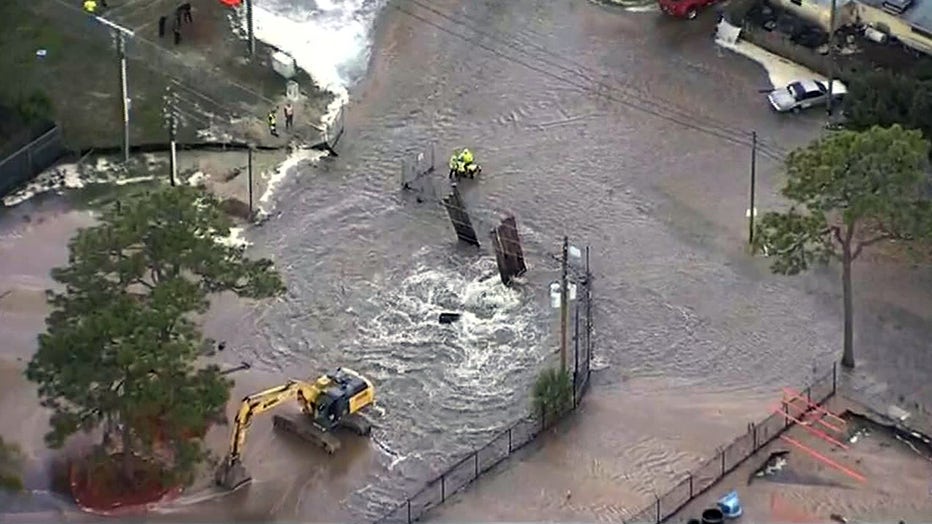 At 7 p.m., the city said it had isolated the water main and shut down water service in the area so excess water could be pumped out and crews could begin repairs. Crews were going to continue work overnight into Tuesday morning. Tests of the water system were being conducted to determine when the boil notice could be lifted.
The view from SkyFOX showed water gushing from a worksite near the treatment facility, flowing into the surrounding streets and neighborhood.
Meanwhile, nearby residents and businesses prepared for a muddy and noisy night. Neighbors who spoke to FOX 13 said they were just happy not to have water coming into their homes.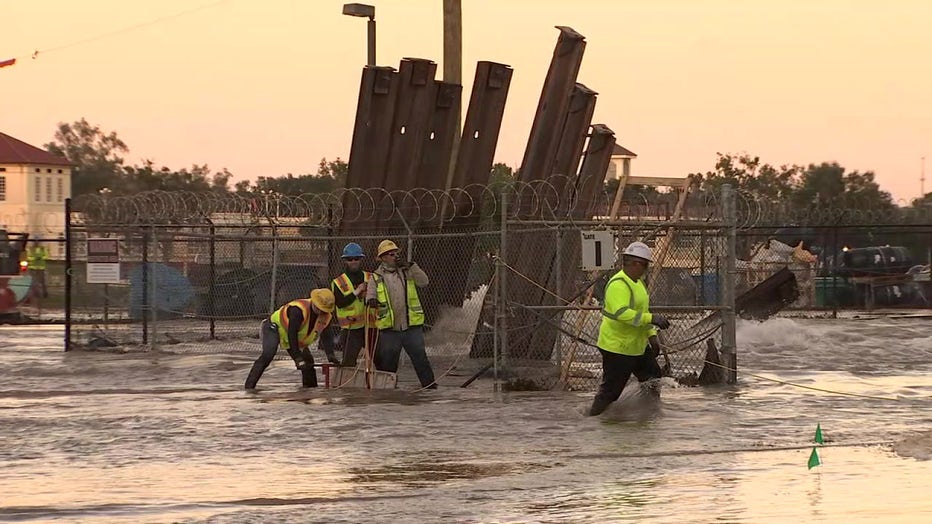 At the intersection of N 30th Stree and Howell Street, the water came up around cars and got close to a few homes.
One neighbor said he was worried about water seeping into his home and thought about moving Christmas presents.
"It came all the way up to the driveway," Waymon Hunter said. "I was about to panic because the water started rising but by the grace of God, it didn't."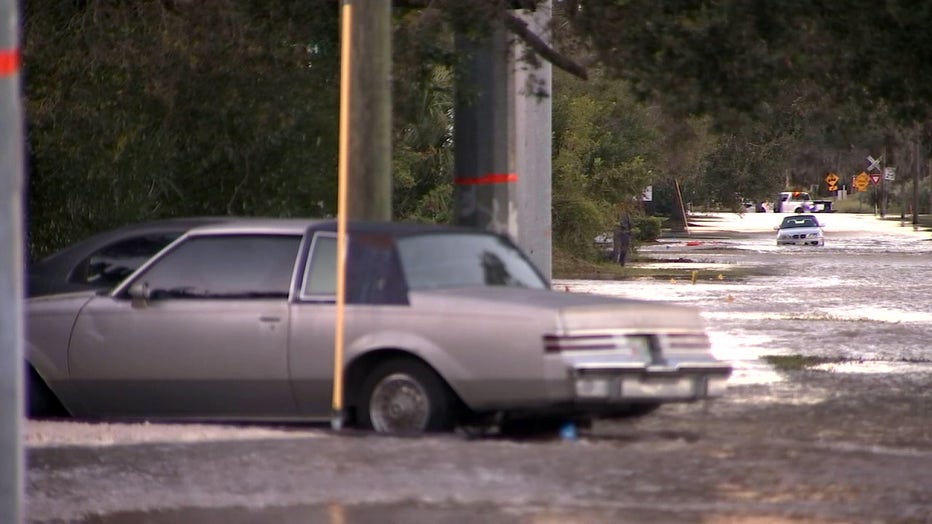 Hospitals in the Tampa area also had to pivot due to the boil water notice. BayCare says it has a backup plan for situations like this. AdventHealth sent FOX 13 a statement saying it is handing out water bottles and flushable water to all of its departments.
A few area gas stations and restaurants had to close, including a nearby Starbucks.
Busch Gardens Tampa Bay announced the park was closing early Monday and would remain closed Tuesday due to a lack of water pressure.
"We are actively working with the appropriate community contacts and will share additional updates to park operation when available," the park said in a tweet.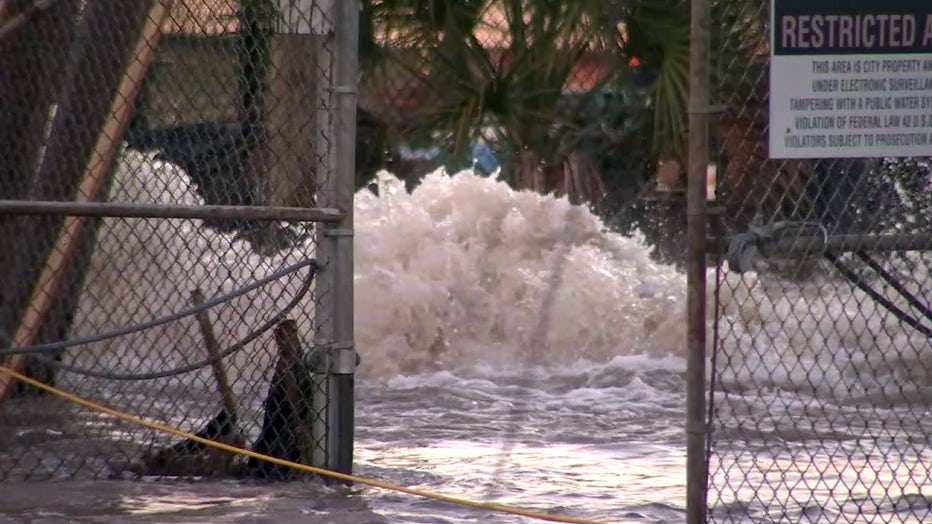 The city's deputy administrator of infrastructure, Brad Baird told FOX 13 News they're still trying to figure out exactly what caused the break, but the city's first priority is restoring water services to businesses and residents.
"We don't know what went wrong. We did all the things we were supposed to do. The contractor did all the things they were supposed to do. We will find that out tomorrow," Baird said. "Obviously we have handled our share of pipeline breaks, the water department has. Hopefully, the contractor will work hard to get it repaired and hopefully get back to doing the planned work they were hired to do."
In 2018, Tampa reported 1,200 water main breaks, which was double the number from two years prior.
City officials said Tampa loses up to 10% of its water to main breaks every year, mostly because 2,300 miles of pipes are between 80 to 100 years old.
The city has proposed a $3.2 billion plan to replace the aging pipes.