Boy Scouts neckerchief sliders recalled due to high levels of lead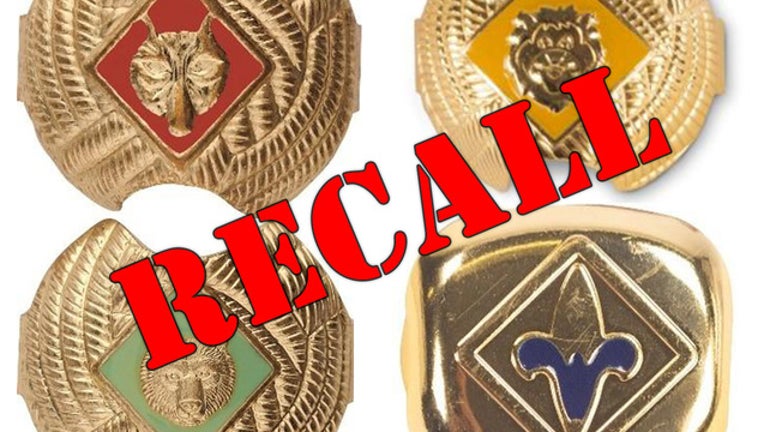 article
TAMPA (FOX 13) - Nearly 110,000 neckerchief sliders, produced by the Boy Scouts of America, have been recalled over lead concerns, according to federal officials.
The U.S. Consumer Product Safety Commission announced the recall saying, "The colored enamel on the neckerchief slides contains levels of lead that exceed the federal lead content ban."
The recall includes red wolf, green bear, orange lion and blue Webelos. There are white labels on the back where you can check the purchase order number. 
"'Made in China' and P.O. number 200228276, 20023175, 200233281 or 200236630 are printed on a white label attached to the back of the neckerchief slide," according to a press release.
Federal officials advise to stop wearing it immediately. They can be returned for new ones at no cost. The Boy Scouts of America said in a statement to FOX News:
Additional information on the recall can be found on the UPSC's website.