'Bubba the Love Sponge' bumped off Tampa radio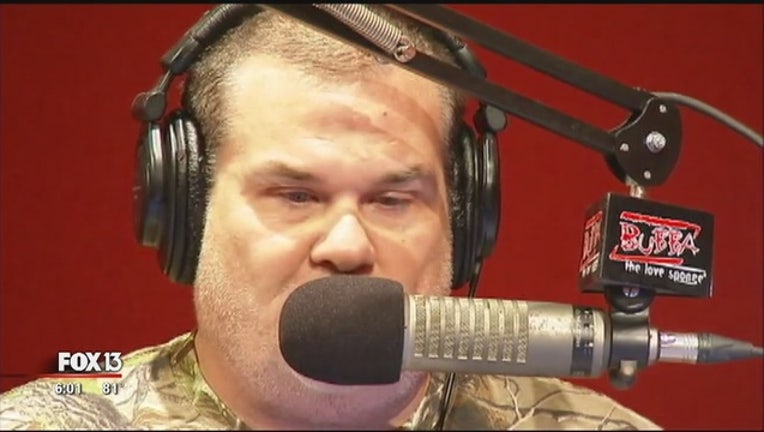 TAMPA (FOX 13) - A big voice on Tampa radio has been silenced. Beasley Media group announced this morning Bubba the Love Sponge Clem is off the air in the Tampa Market.
In a press release sent out this morning the media company said, "Beasley has decided to make a format adjustment, as a result of this decision, The Bubba the Love Sponge® Show will no longer be carried by Beasley in the Tampa, Florida market. Beasley looks forward to continuing its relationship with Bubba and The Bubba the Love Sponge® Show on WRXK / 96K-ROCK in Ft. Myers, Florida."
Sources tell Fox 13 that this was a financial decision by Beasley, because ratings were down and advertising dollars were too.
Bubba's radio career has been in limbo since last October when he was accused of tampering with the ratings in Tampa market.
Bubba later apologized for doing it once, "It's with deep regret and embarrassment that I face you directly and say that it's true," Bubba said.
But Nielsen, the ratings company, then accused him of trying to influence the listening habits of  several radio listeners.
Nielsen is suing Bubba in civil court. that case in on-going. Talks to settle that case have failed so far.
Bubba's attorney in the civil case, Todd Foster, would not comment on this latest development, although he did confirm Bubba learned of the format change last week.