Candidates make final push for votes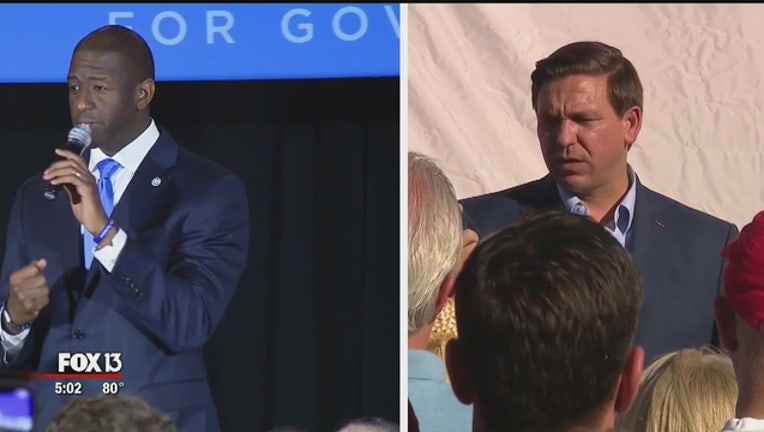 CLEARWATER (FOX 13) - The campaigns for the two candidates for Florida governor hit the campaign trail in the Tampa Bay Area on the eve of Election Day, as voters prepared to head to the polls the next day.
Chris King, the Democratic candidate for lieutenant governor, and Republican gubernatorial candidate Ron DeSantis both stopped in Pinellas County.
King rallied volunteers at the St. Petersburg office for Democrat Andrew Gillum's gubernatorial campaign.
Hours later, DeSantis was joined by Sen. Marco Rubio in Clearwater for a rally with supporters.
Meanwhile experts are predicting a record voter turnout and the numbers are already looking that way in Hillsborough County.
"I think we're going to have good turnout tomorrow. There's still a lot of enthusiasm out there," said Craig Latimer, the county's supervisor of elections. "We've already had 40 percent of our voters have turned out in this election, 174,000 vote-by-mail ballots so far. And we've had 168,000 people that have taken advantage of early voting."
Hillsborough County's numbers are running about 40 percent higher than the 2014 midterm election.
Latimer recommends voters going to the polls on Election Day research the races, amendments and referendums beforehand because, if they don't, he predicts it could take 45 minutes to fill out the ballot.