Catfishing: Rare photo shows Fla. bobcat snagging shark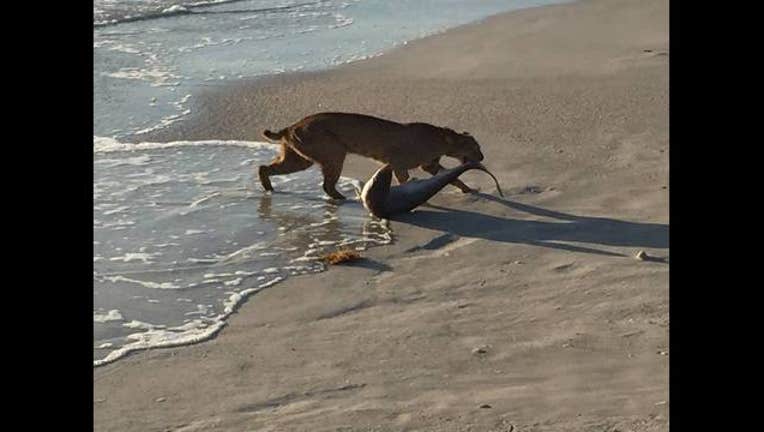 article
It may be the nature photo of the year in Florida.
John Bailey was taking a stroll along the water at the Sebastian Inlet State Park near Vero Beach when he spotted a bobcat.
Moments later, that same bobcat pounced into the water to grab a shark.
Shocked by what he saw, he snagged the iconic photo that represents so much about Florida's diverse wildlife.
FWC biologists said Tuesday that they believe it may be an adult Atlantic Sharpnose Shark.
And, no, there are no shark-fishing regulations for bobcats in Florida. Those are reserved for humans.