CDC warns of increased RSV activity across Florida
TAMPA, Fla. - The Centers for Disease Control and Prevention (CDC) is warning Floridians about increased activity of respiratory syncytial virus (RSV). 
In an advisory issued through its Health Alert Network, the CDC said the three-week moving average of PCR test positivity for RSV in Florida has been above 5% over the past four weeks. That's above the 3% threshold typically seen at the beginning of RSV season.
Data from the Florida Department of Health for the week ending on Sept. 2 shows an increase in emergency room visits, positivity rate and hospital admissions for RSV across Florida. In addition, RSV activity is increasing in 24 Florida counties, including Hillsborough, Manatee, Pinellas and Polk.
READ: One in five women report being mistreated in maternity care, CDC finds: 'We must do better'
Doctors at both AdventHealth Tampa and St. Joseph's Children's Hospital told FOX 13 they've noticed a similar trend and uptick in cases in the Tampa Bay area, too.
"We're seeing an increase in our RSV currently," Dr. Doug Ross, the chief medical officer of AdventHealth Tampa, said. "We had seen much earlier starts in RSV in '21 and '22. Now we're sort of getting back to the timing is correct."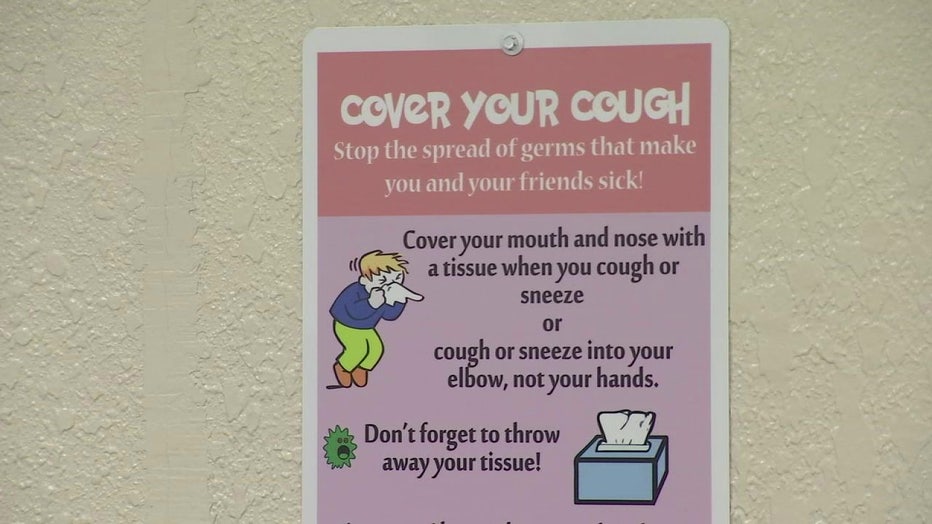 The CDC estimates that RSV kills 100-300 children under the age of five every year. 
It can spread when an infected person coughs or if a child touches a surface that has the virus on it and then their face. 
"Unfortunately, it's very hard to keep a toddler away from touching and exploring their environment. So that's why it's just so contagious," St. Joseph's Children's Hospital pulmonologist Dr. John Prpich said. 
READ: New antibody shot that will protect babies and toddlers against RSV available this fall
In the last two months, the FDA and CDC approved a new drug called Beyfortus. Studies show one injection of it may provide protection for babies for the entire RSV season. It's recommended for all infants under eight months going into their first RSV season and for higher-risk children between eight and 19 months.
"It's exciting because this is sort of the first medicine that we have now to limit and hopefully really prevent RSV infection in really all-term infants," Prpich said.
According to the American Academy of Pediatrics, administration of this drug will start in early October.
FOX News contributed to this report.