Celebrate World Teachers' Day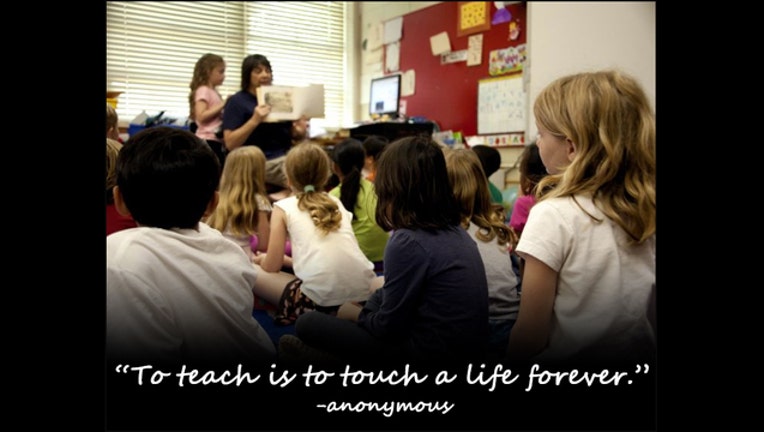 article
TAMPA (FOX 13) - Teachers- they inspire; they motivate; they guide and most importantly, they educate.
They're the leaders of the world who enable generation after generation to succeed, and now it's time to say thank you.
Monday, October 5th is World Teachers' Day, and it commemorates educators everywhere for their vital contributions to society.
Some might simply say "thank you"; others may give a token of their appreciation, like an apple.
A history lesson:
The fruit became a symbol for students who wanted to gain favor with their teachers back in the frontier days, when families often housed and fed their educators.
Nowadays there are lots of ways to say thanks, and on this day in particular, we're all encouraged to choose at least one!
Be sure to thank a teacher today.