Chicago officers help marathon runner with broken hip complete race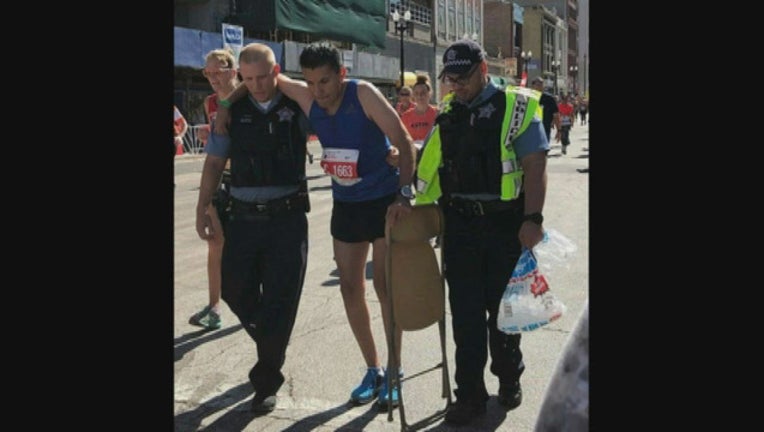 article
CHICAGO (FOX 13) - A Chicago Marathon runner broke his hip, but still finished the race with the help of two officers.
Edward Hensley woke up on Sunday morning with minor pain in his left thigh, according to the Chicago Sun-Times, but still headed off to the Chicago Marathon. He didn't know he would run the first 24 miles with a fractured hip.
His hip "snapped in half" which caused "excruciating" pain he told the newspaper. Hensley sat on the ground and couldn't get back up. A Chicago police officer helped him to a nearby aid station, but returned to help him cross the two miles he needed to finish line.
"He said 'Listen, something in your eyes told me I needed to come back and talk to you. You really want this, don't you? If you need to go, I'll be with you every step of the way'" Hensley said to the Sun-Times.
Another officer joined shortly after, propping him up and helping him finish the race. Hensley was seen using a foldable chair as his crutch.
"On one leg, I hopped across the finish line," he said to the Sun-Times and finished with a time of six hours, 47 minutes and 44 seconds.