Clearwater jewelry maker transforms found items into wearable works of art
CLEARWATER, Fla. - Jewelry maker Lauralie Bradford has spent years using whatever materials she could find to create new products for her Clearwater-based business The Genesis. 
"I would be thrifting. I would be going outside looking for materials," Bradford said. "I've always really believed in trying to use what's around me and the nature and recycling because there's so much beauty in this world, and we can actually preserve it and cherish it if we do different things with it that are kind of unexpected."
She also uses plants and butterfly wings, placing them in clear rectangular pieces for necklaces and other jewelry and wall art.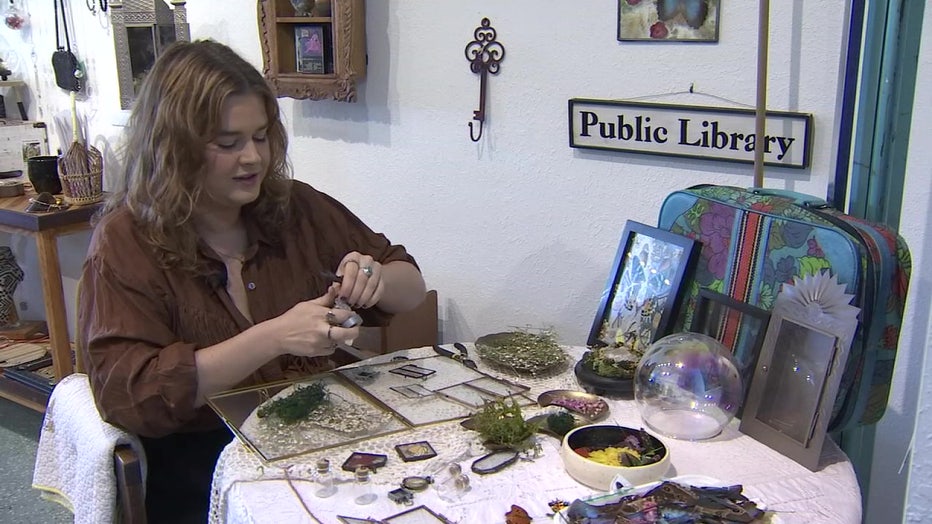 "Butterflies, they only live about two to four weeks, on average. So, there's a lot of dead butterflies in the world, and a lot of them go back into the soil, which is great, but some of them happen to find me in my garden sometimes," Bradford said. 
Bradford also buys ethically sourced butterfly wings, which usually means they come from butterfly conservatories. She's obviously enthralled by the unique colors. 
"The butterfly wings especially are so captivating because they are so fragile. Their color comes from the powder on top of them. So, if you mess with them too much, you're going to ruin the color. You can't just leave it out in the open because all the powder is going to fall off, and you're going to lose the color. So, they have to be sealed inside there. They have to be preserved, and I love that," Bradford said.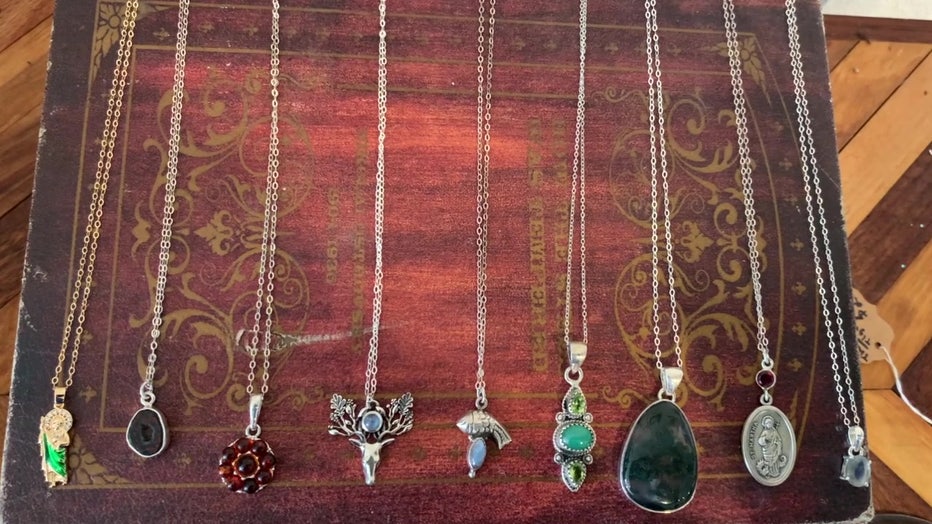 Bradford loves to create pieces that her customers can have for years. She spends hours making multiple pieces and as she says, "letting her brain go wild." 
"The look on people's faces when they find the perfect one, whether they're going to hang it on their wall or in their car or around their neck, it's just awesome," Bradford said.  
For more information, visit https://shopthegenesis.com/.