Confronting climate change through cooperation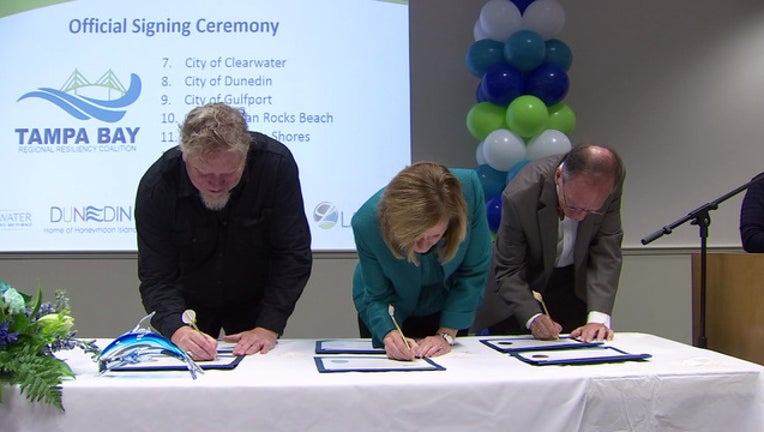 PINELLAS PARK (FOX 13) - Nobody knows exactly what the future will bring, but 24 county and city governments in the Tampa Bay area are banding together to make the region more resilient to whatever Mother Nature has in store. 
Concerns over climate change and rising sea levels are fueling the need for better engineered infrastructure to stand up to possible challenges. 
"For example, seawalls may need to be built higher. We need to think of our roads and bridges," explained Sean Sullivan, CEO of the Tampa Bay Regional Planning Council. 
Representatives of five counties and nearly 20 cities signed a letter of cooperation. Their respective councils and commissioners previously approved the agreement. 
Sullivan says the new coalition can share scientific and engineering resources to plan new projects that are more resilient in the face of change sea levels and storm conditions. 
"We're all talking to one another and we're all agreeing that this is a major issue that we need to work together on," said Janet Long, chairperson of the Pinellas County Commission.  "How often does that happen in the world of government anymore?" 
The coalition will soon begin workshops to discuss projects including the design of new roads, bridges, and storm drains to withstand what future storms and environmental changes might bring.