Corsos for Heroes non-profit provides veterans, first responders comfort with service dogs
TAMPA, Fla. - Veteran Giovanna Moreno, who served in the U.S. Army, can't say enough about how thankful she is for her dog Storm.
"It's done so much for me in just the two months that I've had her. She's pretty much changed my life on a day-to-day basis," Moreno explained. "There would be days that I didn't want to get out of bed at all but now there's a reason to get out of bed."
Harry Toro provides dogs to disabled veterans and first responders. The breed is called Cane Corso. Harry's non-profit is Corsos For Heroes.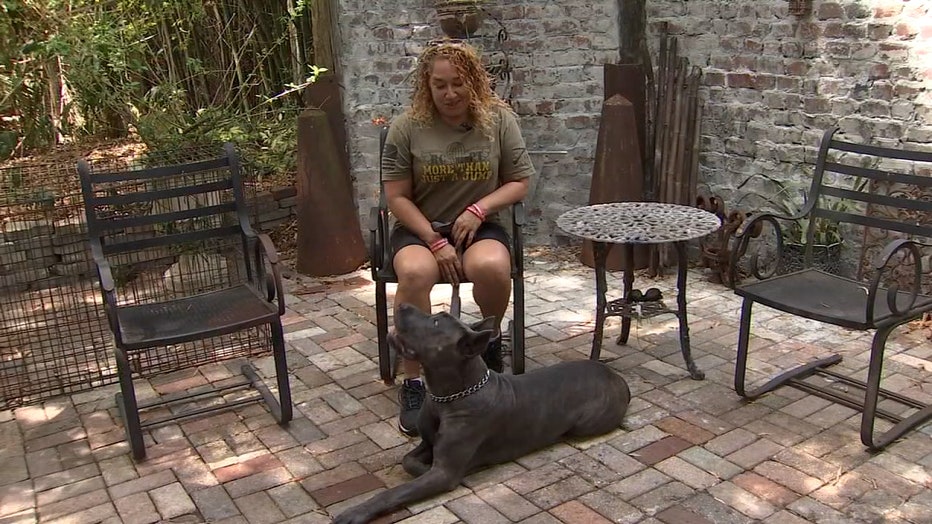 "I have 30 dogs out there with veterans and first responders. I call them up, and they tell me the stories," Toro explained. "I usually cry."
For Moreno, she believes finding Storm was meant to be.
"When I tried to apply for a service dog through a prior organization. I was told that my PTSD was too high and that I was too dependent and that left me, I think, more broken," Moreno recalled. "I found Harry. We spoke on the phone for about 45 minutes to an hour – just Harry and I."
Toro isn't a veteran himself, but he comes from a military family.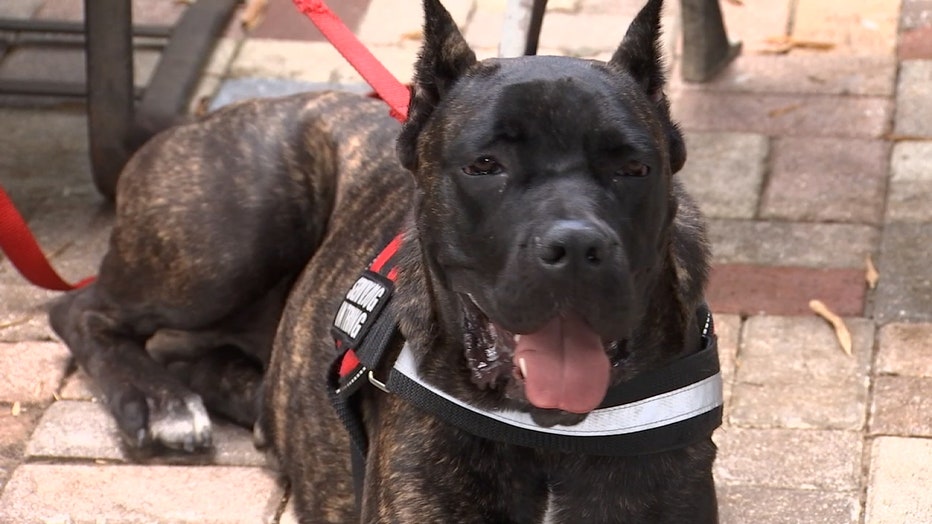 "I didn't know that we were losing, at that time, 22 soldiers a day due to suicide," he explained. "I said to myself, 'Let me start donating dogs to our disabled veterans.'"
READ: 100-year-old WWII veteran plans to bench press 100 pounds this year: 'That's my goal'
The veterans have said these dogs have provided are helping them cope with their darkest days.
"I was in the Pentagon two days after 9/11 looking for survivors. Of course, there were no survivors. We were finding remains," said veteran Obadiah Aguilar. "That was something that stuck with me for a long time. I needed companionship. I was suffering from stress, anxiety, and depression. I went through some tough times and now with Cleo, all that is gone."
And Toro points out that these big dogs can also help the veterans physically.
"They can use the dog as leverage to get up," he noted. "They can put 200 pounds on these dogs and they'll hold them up."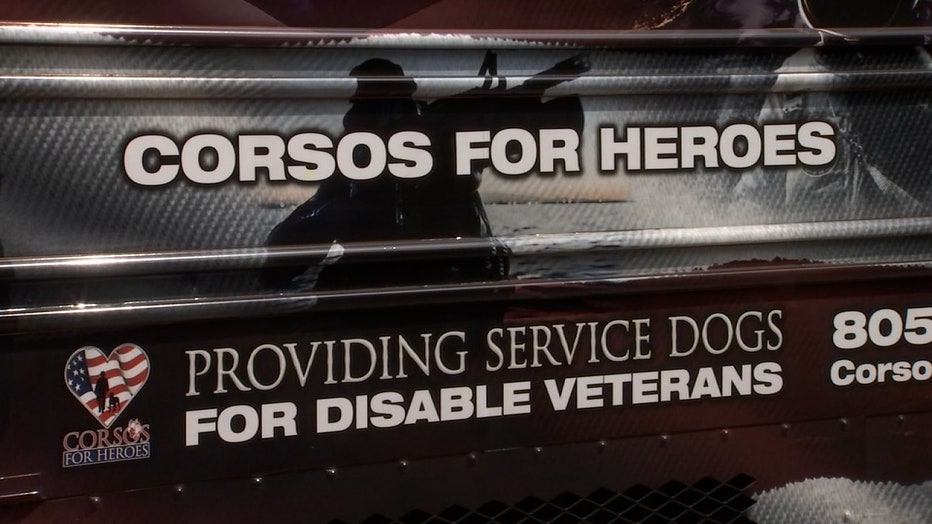 Veteran Rodney Early said his dog is a great companion for him.
"I'm 100% disabled. I have PTSD as well," said Early.
Veteran RL Hill volunteers to help Toro. He said he gets joy out of seeing how these dogs can help veterans like Moreno.
"When I saw the smile and look on her face compared to the last time I saw her, that's what gives me my pay for doing what I do." Hill said.
READ: Neighbors rally behind Navy veteran whose wife died in fire that destroyed Duette home
"I feel like I have a spark of a different type of energy now, and I'm so grateful," said Moreno.
And hearing that is what makes this mission all the more important to Toro.
"Knowing that my dogs are going to go to a good home, and it's going to take care and save a veteran's life or first responder's is priceless to me," said Toro.
Toro said donations are always needed. For more information, head over to the Corsos for Heroes website: https://corsosforheroes.com.