CPD: Man arrested in deadly DUI crash on U.S. 19 cited for careless driving one hour before in separate crash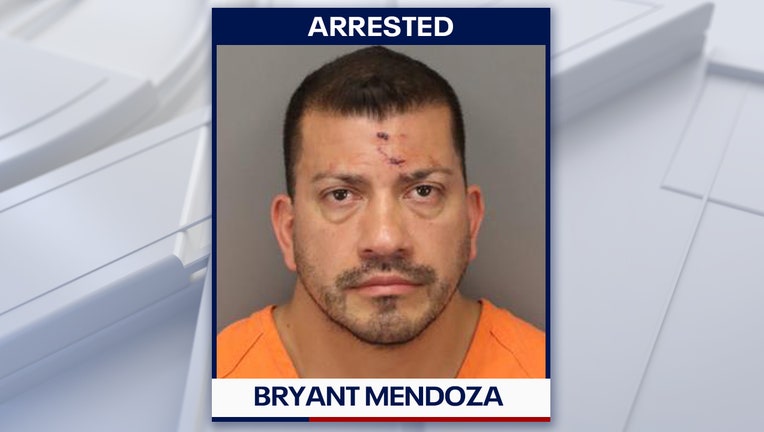 article
DUNEDIN, Fla. - An accused drunk driver was arrested after police say he crashed into a parked crane in a construction zone Thursday night, killing his passenger. 
According to the Clearwater Police Department, Bryant Mendoza, 42, was driving a 2019 Jeep Cherokee northbound on U.S. 19 at Harn Boulevard around 11:22 p.m. when the crash occurred. 
Officers say Mendoza drove in the right and middle lanes even though they were closed off for construction. A crash witness told police he was also speeding. 
READ: $50,000 reward offered in Tampa letter carrier robbery
Clearwater police said he was also involved in another crash about an hour before he struck the crane. He was cited for careless driving after a rear-end collision on US 19 and Flournoy Boulevard, about a half-mile away from the second crash location.
Bryant's 37-year-old female passenger was taken to Bayfront Hospital, where she died. The northbound lanes were closed for several hours while officers investigated. 
Mendoza has been charged with DUI manslaughter and vehicular homicide. 
Officials with CPD said they will be conducting an internal investigation to determine if the officer failed to investigate if Mendoza was driving under the influence after the first crash.