Homicide investigation underway after hazmat situation at Pinellas Park apartment complex
PINELLAS PARK, Fla. - A domestic disturbance turned into a deadly hazmat situation Friday afternoon at a Pinellas Park Apartment complex, according to the Pinellas Park Police Department. 
Police said they were called to the Clear Harbor Apartment Complex on US Highway 19 North around 1 p.m. to investigate a domestic disturbance. 
"There was an odor, a strong odor that was emanating from the incident location," said Sgt. Roxanna Pohl with the Pinellas Park Police Department. "It was unknown what the odor was or the chemicals were, and so as a precautionary measure we evacuated some of the apartments."
According to police, a woman involved in the domestic disturbance was taken to an area hospital where she died. Officers said an infant was also taken to the hospital as a precaution and has no reported injuries. 
Two first responders, a Pinellas Park police officer and a firefighter, were also taken to area hospitals with minor injuries they sustained while responding to the initial call for service, according to PPPD.
Police said both first responders were exposed to unknown chemicals on the scene that led to the hazmat situation.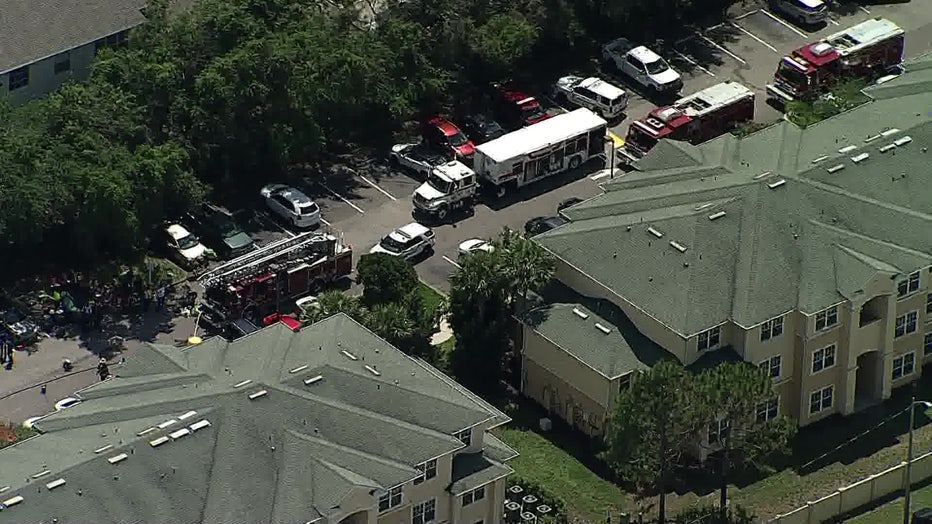 Officials were still on the scene Friday evening and have not yet said what caused the hazmat situation. However, they said the area is safe. 
Police said they are investigating the woman's death as a homicide and have detained a person of interest.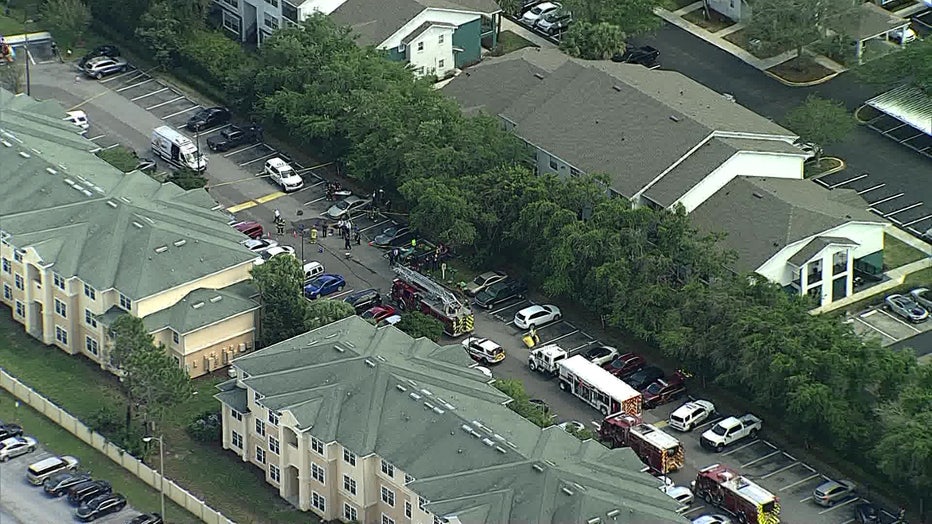 This is a developing story. Check back for updates.