Customer shoots would-be thief at Lutz convenience store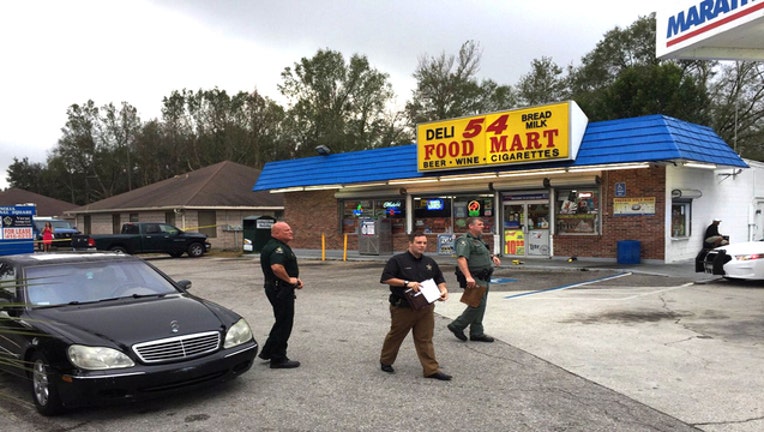 LUTZ (FOX 13) - A customer saved the day at a Lutz convenience store during an armed robbery Thursday morning.
The incident occurred at the Marathon convenience store located at 26556 Wesley Chapel Blvd. at around 6:40 a.m. 
According to the Pasco County Sheriff's Office, a known suspect who lives nearby entered the store, pointed a gun at the clerk and demanding money. 
It happened that a customer in the store at the time, who has a concealed carry license, drew their weapon and shot the suspect in the right thigh. 
A deputy arrived on scene while the action was still in progress and subdued the suspect and the front door with the help of citizens. 
The suspect was airlifted to the hospital with non-life threatening injuries.  
The sheriff's office is on the scene, continuing to investigate. 
Stay with FOX 13 for updates on this developing story.