Denver airport employees wear T-Rex costumes on Halloween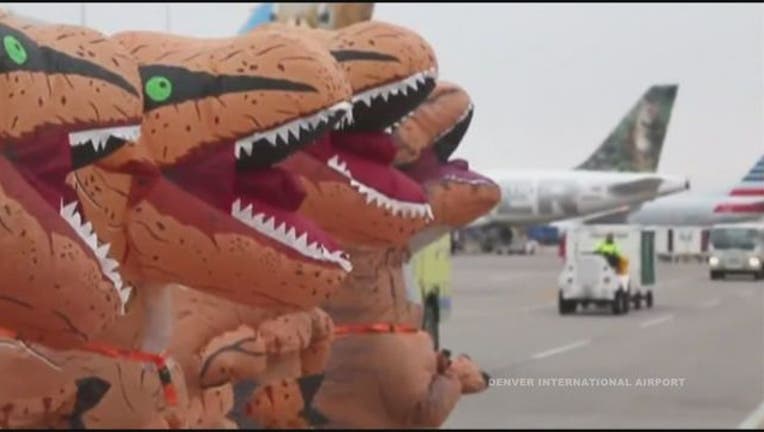 article
DENVER (FOX 13) - The Denver International Airport looked prehistoric on Halloween.
On Tuesday, worker decided to dress up as dinosaurs and playfully terrorize the airport, while also attempting to complete their jobs.  
The airport tweeted out video showing the alleged dinosaurs crammed into an elevator before heading off to their next task, using their short T-Rex arms to unload luggage from an arriving plane and greeting travelers who were also in Halloween costumes.
Unfortunately, by the end of the video, one of the dinosaurs got hungry and ate the camera.