Deputies: Man got too cozy with real estate agents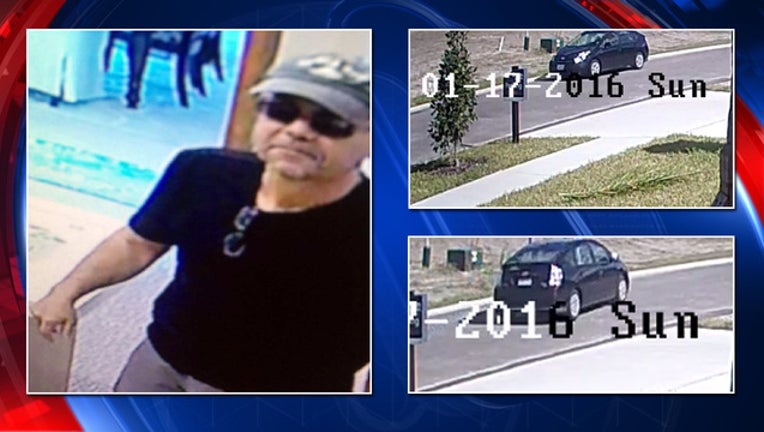 RIVERVIEW (FOX 13) - Deputies are hoping you can help them identify a man who was getting too close for comfort with real estate agents.
Twice in the last 10 days, detectives say, a man has shown up at model homes in Hillsborough County and expressed interest in buying a home, only to cozy up to the female sales agents.  In both reported cases, the women were working alone when they said the man invaded their personal space, gave them odd compliments, and followed them too closely. 
In one case, deputies say the man leaned over the agent's desk and rubbed his groin area over the agent's hands.
One instance occurred in the Ayersworth Glen subdivision in Riverview January 11; the other happened January 17 but deputies did not specify the location.
The suspect is described as:
White male

Approximately 5-foot-5

Medium build

Wearing sunglasses and a baseball cap
He was driving a dark-colored Toyota Prius.  It had an out-of-state tag, possibly from Virginia.
Anyone with any information reference the suspect is asked to call the Hillsborough County Sheriff's Office or Crimestoppers.